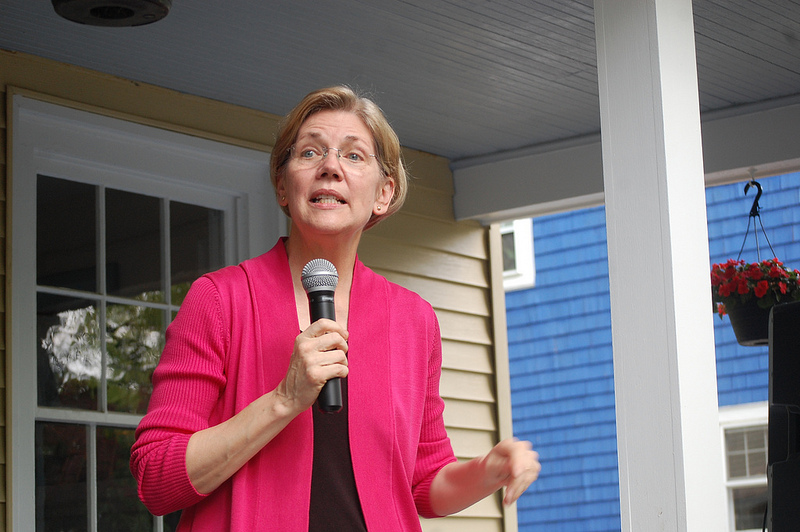 I haven't seen a story in a long time that puts the hypocrisy of Democrats on display quite like this one.
From The Washington Free Beacon:
The gender pay gap in Sen. Elizabeth Warren's (D., Mass.) office is nearly 10 percent wider than the national average, meaning women in the Massachusetts Democrat's office will have to wait longer than most women across the country to recognize Equal Pay Day.

Equal Pay Day, created two decades ago by the National Committee on Pay Equity, is scheduled by using the Census Bureau annual unadjusted gender pay gap to determine how far into the next year women would have to work to match annual earnings of men.

Last year's figures, showing that women earned 79.6 percent of what men earned, put Equal Pay Day on Tuesday April 4, more than three months into the calendar year.

However, women working for Warren were paid just 71 cents for every dollar paid to men during the 2016 fiscal year, according to a Washington Free Beacon analysis.
Wow! Here's how that breaks down:
The median annual earnings for women staffers, $52,750, was more than $20,000 less than the median annual earnings for men, $73,750, according to the analysis of publicly available Senate data.

When calculated using average salaries rather than median, the pay gap expands to just over $26,051, or about 31 percent.
Of all the women on Warren's staff, only one made over $100,000 in salary in 2016. Yet, there were five male employees who made well over that amount.
Of course, someone needs to tell Pocahontas, because she is clueless. Here's what she said about Equal Pay Day last year:
"Today is Equal Pay Day, and by the sound of it, you would think it's some sort of historic holiday commemorating the anniversary of a landmark day that our country guaranteed equal pay for women. But that's not what this is about. Not even close.

"The game is rigged against women and families, and it has to stop. It is 2016, not 1916, and it's long past time to eliminate gender discrimination in the workplace."
Someone needs to abide by her own rules!
But Warren isn't alone in her hypocrisy, so is Hillary Clinton AND Barack Obama. Both talked a big game about the gender pay gap, but still paid male staffers more than the females. Oh, and so did Democratic governor of Louisiana Jon Bel Edwards and New York's Andrew Cuomo.
Do as they say, not as they do.
Photo credit: mdfriendofhillary via Foter.com / CC BY-SA