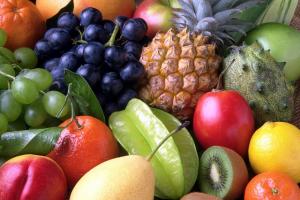 People are always asking me questions. I do my best to answer. For the past week or two, several people have been asking me me how we're supposed to do the will of God on earth if we don't fight to establish a theocratic monarchy that has something to do with the Holy Roman Empire. This isn't a question I ever saw myself trying to answer, when I first decided to become an internet blogger.
I am off the hook, however, since God already told us what He wants us to do in every circumstance: "Is not this the kind of fasting I have chosen: to loose the chains of injustice and untie the cords of the yoke, to set the oppressed free and break every yoke? Is it not to share your food with the hungry and to provide the poor wanderer with shelter— when you see the naked, to clothe them, and not to turn away from your own flesh and blood?"
Christ reiterated this in His parable of the sheep and the goats, of course. Both the Old and New Testaments are clear that, no matter what the rulers of our society are doing, He wants us to make it our business to see to the needs of our neighbor. I'm not saying that bickering about politics, calling out dangerously bad ideas and calling out people who call them out isn't part of that– it certainly is. But far more important is the part where we actually take action to help our neighbor. And I have a way that we can all do that, right now.
The Friendship Room needs our help.  The Friendship Room is a house that feeds the poor and homeless of downtown Steubenville breakfast, lunch and dinner almost every day; they also keep a cooler full of sandwiches on the front porch for general use when they close at night, and that is some people's main source of sustenance. They're just about the only place for a person without transportation to get any fresh fruit and vegetables downtown, since the only grocery store in that part of the city closed. They try to keep their fruit bowl constantly stocked and offer salad to anyone who comes by. They give away water and Popsicles in hot weather, to keep those who work outside from getting heat exhaustion. They also give away bags of groceries to poor people with homes to cook in but nothing to cook, whenever someone donates groceries to them. Right now, for whatever reason, they're swamped. They have much larger numbers of  hungry people coming in than usual. They're out of fruit, vegetables and food to serve; they were just on their facebook page asking for help from anyone local who could to bring down peanut butter and jelly sandwiches for the cooler.
Everyone can get in on helping, and I mean everyone. Anarchists, monarchists, homeschoolers, people who accidentally found this blog by trying to download pirated copies of
Steel Magnolias.
The first thing we can all do is pray– all of us, pray for the poor in Steubenville and all over the world. Pray for God to provide for them but also ask Him what your role in that should be just at the moment. Do it right now; I'll wait here.
Now, those of my readers who live in the Steubenville area, if you are able, please go downtown ASAP and bring The Friendship Room meals to serve, sandwiches or fresh produce. Bake them zucchini bread or a pan of lasagna, have your kids throw together bagged lunches, toss a salad; I saw watermelons on sale at Kroger just a couple of hours ago and snow peas on Manager's Special in that new cooler. Maybe somebody can order them pizzas or Chinese from somewhere in town. Bear in mind that, if you bring produce, soft, easy-to-chew fruit is the most helpful since many homeless people lack teeth. Apples and carrots can't be eaten by everyone but almost everybody eats bananas and chopped bagged salad.
If you live far away, you can still help. You can have groceries and bottled water sent to them through amazon grocery, to Center of Hope/Friendship Room, PO Box 53, Steubenville, Oh, 43952. you can go to smile.amazon.com, select "Center of Hope Friendship Room" as your charity, then shop as you normally would and have the items shipped directly to them, and they will receive a small donation from that purchase at no cost to you. They're also taking donations of books for their free library– Bibles, classics, children's books, any books in good condition you'd read yourself; and summer clothes (NO winter clothes as they don't have the storage space), and please don't send used socks or used underwear (yes, that's been an issue before). Other items they always need are Dawn dish detergent, laundry soap, coffee, powdered creamer, coffee stir sticks and plastic utensils. Of course you can send a check made out to "Friendship Room" to that same address, or just donate money through paypal with this button here. 
Whatever we disagree on, whatever you think of me, the poor are always with us and they need to eat. And this is mercy to us all, because God has already revealed that the lives of our souls depend on having mercy on Him when He comes to us disguised as a poor person. Here's one concrete way you can do that, this week. Let's all pull together and help.
(image via Pixabay)