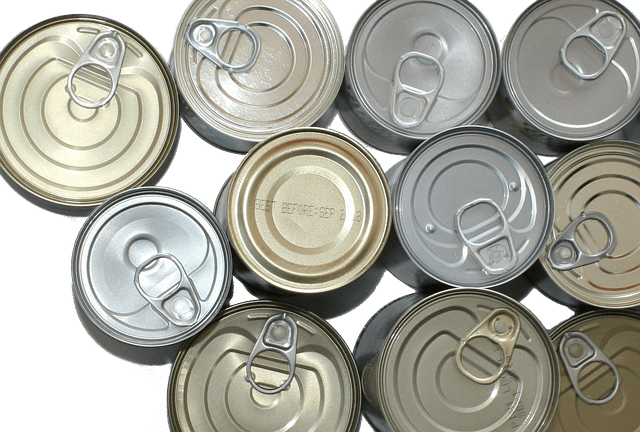 Have you remembered your almsgiving penance this Lent?
You know, the one you resolved to do, and forgot?
Well, I've got something you can do right now in honor of Holy Week, and maybe keep up all year.
The Friendship Room is looking for donors to stock their Little Free Grocery. They're hoping to get a different individual, church or organization to commit to doing it on a different day, every day of the month.
What's a Little Free Grocery, you ask?
Picture this: you're not homeless, you've got a house with a kitchen, but you're low-income and your EBT benefits don't last all month. This is often the case even for the most careful shoppers. It's likely worse if you live downtown in a food desert where the only place to shop with an EBT card is the gas station. Food is expensive there, and it's not very good for you either. That will sap your EBT benefits even faster. Also, EBT doesn't cover other necessary things like toilet paper and soap. There are food pantries that give away food, and sometimes toilet paper and soap, once or twice a month, but you missed that day.
Or, maybe you just barely qualified for EBT, you don't have your card yet, it's not the time of the month for food pantries, and there's nothing in the house.
Or, maybe you're just a hair above the poverty line and don't qualify for EBT in the first place. You work a minimum wage job full time, and after rent and utilities are paid it's very hard to make ends meet. But you don't have a bar of soap to shower with and you don't have anything for dinner, and your next paycheck is at least sixty hours away.
Far more people live this way than you think.
What do you do?
Up until now, if you were in Steubenville, you would go to the Friendship Room and quietly ask a volunteer if they had any spare toiletries and any groceries to take home, and they would gladly give you what they had on hand.
But the volunteers at the Friendship Room noticed how embarrassed people were to ask. They want to preserve people's sense of dignity, not just hand out what they need. And they were concerned with what would happen to people on the evenings when they weren't open.
So they took inspiration from their little free library and built a second waterproof cupboard with a glass door onto their porch. This one has three shelves for shelf-stable groceries, and one smaller shelf for toiletries.
Anybody who happens to be passing through can put a can or a box of food or a sack of potatoes or a roll of toilet paper on the shelves. Anybody who happens to be in need can grab something without begging.
And you and I can help. If you're local to Steubenville or passing through, you can just put some food and toilet articles in the Little Free Grocery. Commit to doing it once a month or do it whenever you get the chance; the worst they can do if the cupboard gets too full is save the groceries for the next time it's empty. Bring toiletries you'd use yourself instead of the cheapest stuff. Bring shelf-stabled food that's well before its expiration date, try to bring a variety of food groups, and bring foods of a quality you'd like to eat yourself. Don't forget cooking oil, seasonings and sauces. And they still welcome donations of fresh fruit and vegetables, but you'll have to take those to the door and hand them to a volunteer instead of leaving them in the cupboard just in case they rot. Personally I've been looking for ways to collect a whole meal at once: two cans of beans, two cans of tomatoes and a chili seasoning packet, for example, or two cans of tuna and a box of Tuna Helper, or spaghetti plus a jar of good sauce, so someone can have all or most of what they need to cook instead of a bunch of random things. But I can only donate a couple meals a month this way; I can't afford to fill the cupboard myself. We all need to work together. It's the green cupboard stuck to the front porch of 419 Logan Street, right next to the Little Free Library. Bring a book for the library too if you can.
If you're not local, you can still help in several ways. You can donate cash at their Paypal button here, or mail them a check at Center of Hope/Friendship Room, PO Box 53, Steubenville, Oh, 43952. You can also have groceries and other items mailed to them. They have a wish list, and you can also just pick out food items on Amazon Grocery to mail them at their PO box. keep in mind that you can go to smile.amazon.com, select The Friendship Room as your charity, and shop as you normally would, and a small donation will be made to The Friendship Room at no cost to you.
Here's a concrete way we can all help Christ carry His cross this Holy Week and throughout the year. Please, don't let it pass you by.
(image via Pixabay)