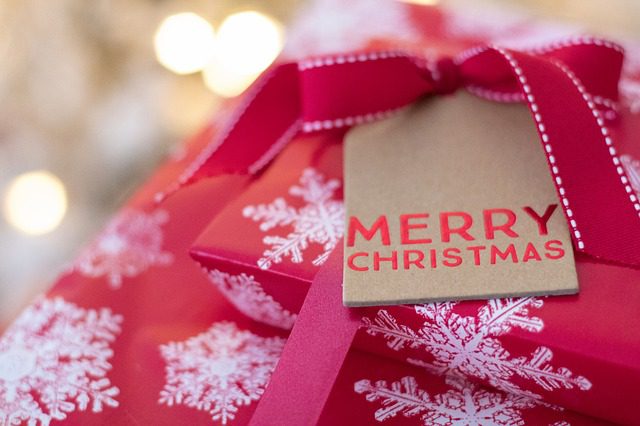 I read a thoughtful article today, by my friend Kristy Burmeister. I do recommend that my readers give it a look. The article, entitled "Giving Thoughtfully: Not all Charity is Charity," is about what it's like to be poor at Christmas and what kind of gifts for a poor person might be the most useful. Burmeister relates the story of a well-meaning group of richer teenagers who thought it would be more fun to buy nine dollar-tree gifts for a toy drive, than one ten-dollar gift. A poorer teen tried to explain that the ten-dollar gift was better, but they didn't listen.
I thought about this, in light of my own experiences having been very poor and now much less poor. I thought about it in light of the Friendship Room recently asking for donations of "gifts for adults" for their annual Christmas party: most of the children have been sponsored already, but they like to have something for the grown-ups as well.
It's time to talk once again about how important it is to not get cheap quality gifts for poor people.
Now, I shop at Dollar Tree all the time. There are several things it's fine to buy at Dollar Tree, to give away or to use yourself. I like to get eggs there when they go on sale. The other groceries just taste like groceries, but sometimes the net weight of the products in the boxes is thrown off so they'll still make a profit on your dollar, so you might be better off buying groceries somewhere else if you have a choice. VO5 shampoo is VO5 shampoo. The gift wrap and ribbons are the same as any other gift wrap and ribbons, though the rolls of wrap aren't as thick. They have good coloring books, handwriting practice books and math drilling books that I still use in homeschooling. They have fun colorful random plates and dishes that I pick up now and then to mix and match. They have single-use hand warmers and rain ponchos for cold days that are nice to keep for yourself or hand out to homeless people.
The things in Dollar Tree that you would buy as "gifts" for people, are awful. I know I'm going to get a comment from someone who likes them, but in my experience: they uniformly awful. The crayons don't color very well, the bath and beauty items give you a rash, the toys break faster than if they were made of glass. They're awful.
Poor people already have awful things.
This might not be the case in other cultures, but In America, where we often have an abundance of junk and junk stores, poor people might have lots of awful things they can't afford to get rid of, and no nice things at all.
Poor people can tell you a lot of stories about having a lot of awful things and no nice things at all. Maybe you go to the thrift store on Twenty-Five-Cent Tuesday and get four blouses for a dollar, all of which are pilled, one of which doesn't fit comfortably and one of which is missing buttons, and you hoard them with your other six twenty-five cent blouses because Lord knows when you'll have another dollar. You use the absolute ugliest blouse as a pajama top and the second ugliest for your Wal Mart runs. Just before a job interview you stare into your closet desperately trying to find the least raggedy blouse, you put it on, and then you find that that's the one with the missing buttons.
Or, maybe you just got back from your monthly trip to the food bank and have a bag of canned food to last you until the food stamp card reloads– but you remember that the can opener broke last month. You run to Dollar Tree because that's the store in your neighborhood and going to a real store would cost you bus fare. You pay one dollar for a crappy can opener. As you're opening the last can, the can opener breaks because it's a horrible quality can opener, so you have to do this again next month.
This happens more often than I can express. The towels that keep getting holes in them, but you can't afford to throw them out and get a new towel. The bed sheets with the stains. The folding chair with the back that keeps falling off. The plastic drinking cups. The cookie sheets with the weird rust on them. And you can't throw these out if they don't spark joy, because then you will have no towels, sheets, folding chairs, drinking cups or cookie sheets.
This is why you should buy poor people good quality gifts.
I'm not saying break the bank, but do get them something nice. Having something nice can be incredibly therapeutic. It makes you feel like a human being instead of a disease. When you don't feel like a disease, you feel empowered to do something to improve your circumstances instead of feeling trapped– and even if you can't improve them, at least you're a poor person who has something nice amid a house or apartment full of broken things. Besides, it's just less wasteful to buy quality things. A nice thing that's carefully made and costs more will usually last a longer time, meaning less trash in the landfill. There are so many reasons to buy a nicer gift instead of a lot of cheap ones– besides the main one, that we're supposed to treat others with the same care and respect we'd use for our own selves.
If you're going to buy toys for a toy drive this Christmas: wonderful! Don't go to Dollar Tree. Buy one or two good quality toys that look like fun rather than a huge bag of cheap toys. Think about how much fun it was as a kid to open a gift and find a really nice toy. Think how you suddenly believed in Santa again because your parents couldn't possibly have afforded it.
If you're going to buy a gift for a teenager– and this is a group that's often overlooked in holiday gift drives, so do look into doing it– don't buy cheap makeup that will get them teased at school or that itchy poor quality bath gel. Get something a little more expensive and fancy. Think about how hard it was to be a teenager, self-conscious and worried about bullying, and give them something they'd be proud of.
If you're going to buy a gift for a poor adult: think about the kind of gift that you, an adult, like to get. I was eyeing a nice set of ceramic baking and serving pans in that weird middle aisle at Aldi yesterday, for example. I'll bet a poor adult would feel that much better cooking their food pantry donations in one of those. Or maybe a nice set of hand towels for the bathroom, or a really fancy scented candle. And, of course, you can always put a gift card in a nice box so they can pick something out for themselves.
Remember, as Kristy's article pointed out, there's a human being on the other end of that gift. And that human being is probably having a miserable time.
Whatever you do, do it thoughtfully.
(Image via Pixabay)
Steel Magnificat runs almost entirely on tips. To tip the author, visit our donate page.