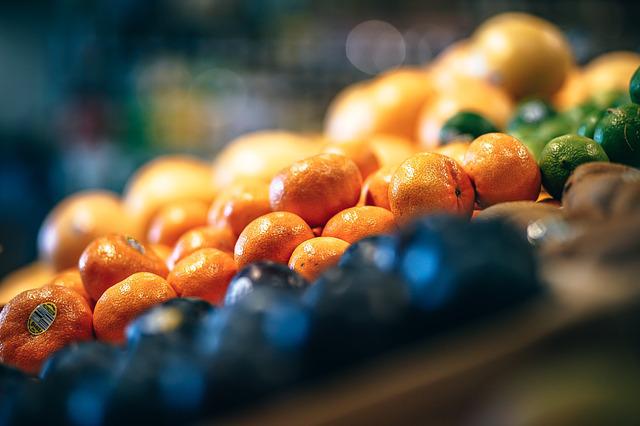 "Can you voice?" said Rose, in the back seat of the car. She was coming with me to take a friend running errands, before we ran our own errands.
Voicing is how Rose and I bond, as I've chronicled before. Sometimes we act out stories sitting in front of the d0llhouse, but we also improvise dialogues about the magical utopia of UltraVille while driving back and forth to run errands. I have learned recently that the librarians in the UltraVille libraries have their own code of laws and penal system, a little like the Catholic Church in the Middle Ages, complete with a jail cell by the book drop for patrons whose books are overdue for so long. I also learned that her action figures belong to a rite of Christianity known as "UltraVille Generic," whose liturgies sound a bit like Eastern Orthodoxy and whose fast days get extremely complicated. When her dollhouse action figures sit down for dinner, they say Grace by intoning "Only I have bread. Only I give bread. Amen."
"Where did you hear that prayer?" I asked.
"It just sounds like something that would be in the Bible," said Rose.
It sounded to me like a very simple expression of the universal destination of goods: all the resources actually belong to God, all the resources are gifts on loan from God, and it's our job to move them around.
This particular car trip, Rose wanted to "voice" her characters in wintertime, just before Christmas. It felt comforting, pretending a winter scenario on a hot and humid afternoon. We pretended it was almost Christmas all the way up to my friend's apartment.
My friend lives out on the border between Steubenville and Wintersville, and she hasn't been doing well lately. There was a mix-up in renewing her food stamp benefits for the year, meaning she had a whole extra week with no grocery help this month– and, thanks to the furniture rental, no cash at all to spend on food for the children. And then the car broke down. The mechanic diagnosed all kinds of things wrong with it that the couldn't afford to fix, so it was useless. Without the car, they can't get to work.
I hope I've demonstrated on this blog that being poor is complicated. There is no margin for error. There's nothing to fall back on if your plans don't work out. When one thing goes wrong, it can trigger a landslide. When several things go wrong, it's a catastrophe. And by the time it's a catastrophe, there's little that one friend can do to pull you back out. I am eaten up with stress just thinking about how to help; I can't imagine what she's going through.
I had to drive her partner to his night shift yesterday or he would've lost his job, destroying their lives even more. And then I brought her family some dinner, and then I was also out of money to help her with. I still don't know what they'll do on Monday.
Today, I drove her to a local church that was having a giveaway. For an hour in the afternoon, anyone who came to them could fill a bag with toilet articles and used clothing, for free. There were also a few toys and larger items at the giveaway– she got a stroller and stuffed it in the trunk, and a bicycle for her oldest son and stuffed it in the backseat with Rose.
"He'll be so excited," she said.
"Do you want to see if any food pantries are open to get you through the weekend?" I asked.
My friend didn't have her card to let her in the food pantry, but I had mine. I hadn't used it for a few months. Sometimes our income dips so low that we can't afford necessities, and sometimes it's so generous we almost lose our Medicaid. The card was still on my key tag. You need a card because they can only give away one box per household per month, because there's so much need.
She sat with Rose in the car's air conditioning while I peeked in the door.
"If I get a box today, do I have to eat it all myself? Is that a rule? Can I share it with my neighbor?"
The lady looked surprised. "You can do whatever you want with it. As long as you only take one box a month."
The card entitled me to twelve dry goods, two pounds of frozen meat, one deli item, two breads, one dessert, and however many bruised tomatoes and zucchini I could carry. The selection was limited, but  there was tuna in the dry goods section. There was a Lunchable pizza kit in the fridge. One of the loaves of bread looked good for French toast.
"Next let's try the Friendship Room," I said when I got in the car. "Sometimes they have nothing in the free pantry, but sometimes you get lucky."
We got lucky.
Outside the Little Free Grocery cupboard with its cereal and canned soup, there was a great big box overflowing with bagged salad and another big box overflowing with tangerines. My friend filled a shopping bag with produce and took some more dry goods. She had enough for the weekend now, if she was careful. Her partner gets paid on the 20th. We'll figure the rest on Monday.
We drove back to her apartment, the whole car stuffed with treasure. She unloaded in front of her apartment building: the food bank bag, the diapers, the toiletries, the oranges and salad, the stroller. Last of all, the bike.
The look on her son's face melted away all of my stress and anxiety.
"Merry Christmas!" I said, and Rose and I left to run the rest of our errands.
"Can you voice?" asked Rose.
"Yes, I can voice," I said. We voiced that it was Christmastime and the dollhouse children were getting into a snowball fight.
It really did feel like Christmas.
O come let us adore Him, O come let us adore Him, o come let us adore Him, Christ the Lord. Only He has the bread. Only He gives the bread. The rest of us just move it around.
Image via Pixabay