On the brink of death. Floating in the midst of chaotic waters of the flood.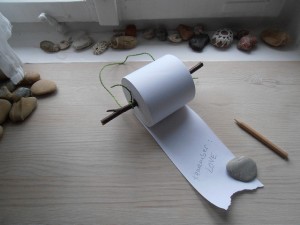 Then God remembered Noah.
On the edge of destruction from heaven. In the midst of Sodom and Gomorrah.
And God remembered Abraham and sent Lot away.
Death ahead. No life coming after. The end of the line. The end of hope.
Until God remembered Rachel, who conceived and bore a son.
In the midst of slavery. Suffering under the oppressive whip of the Egyptians.
Then God remembered the covenant with Abraham, Isaac, and Jacob.
God remembered.
Remembering is not only what makes us faithful to God. It is also what makes God faithful to us. When we gather, when we sing, when we pray we are both enacting our faithful remembrance of God and the things God has done and calling God to remember to be God: remember to be faithful and life-giving to your covenant partners; remember to bring justice upon the earth; remember to be the tender Parent providing for the needs of your children.
Yes, God knows.
But what we need is for God to remember.