There are few things as tense (and genuinely unpleasant) as watching a stomach bug rampage through one's family. I'm sure we've all been there, watching that first child and wondering if their sickness just might turn out to be a one-off incident rather than a "Canary In The Coal Mine" moment. I myself tend to fall firmly into the "Let's Come Up With Lots of Reasons For Why This Particular Kid's Throwing Up That Don't Require Me To Admit That Anyone Else Will Be Sick Ever And Oops! There Goes Another But I'm Still Pretty Sure It's Not A Trend" camp, but this particular bout was too virulent (and quick-moving) for me to come up with anything (even momentarily) reassuring in an effort to forestall the inevitable realization.
All of which means that it was a bit of a long weekend. And that this (HD and Full-Screen, please) short is just what I need right now.
Zealand's West Coast is proud to launch 'The World's Most Relaxing Film'.

The film, which lasts about seven minutes, is filmed in the forests, on the heaths, fields and along the beaches on the west coast of Zealand around Slagelse, Kalundborg and Sorø.

It is based on a series of interviews and recommendations from experts in the areas of stress, music therapy and mindfulness.
Well, that really is relaxing. Sort of like Soarin' Over California, except calmer. And wow, the West Coast of Zealand (in Denmark) is gorgeous.
I'm not sure I would have said that it was the most relaxing thing I've ever seen, but its creators wanted something
a bit more quantifiable
than mere impressions.
The experiment worked as we hoped. After having watched the 7 minutes long, relaxing film the guests' pulse had dropped by an average of 10 %, some even by as much as 25 %. Everyone asked reported that he or she felt more relaxed after having seen what we now proudly call the world's most relaxing film.
So I guess it is the most relaxing thing I've ever seen. Because SCIENCE, after all. (In fairness, it was definitely relaxing. And that's what I wanted, right?)
Also, I think I missed my calling. I should totally have been a Mindfulness Expert.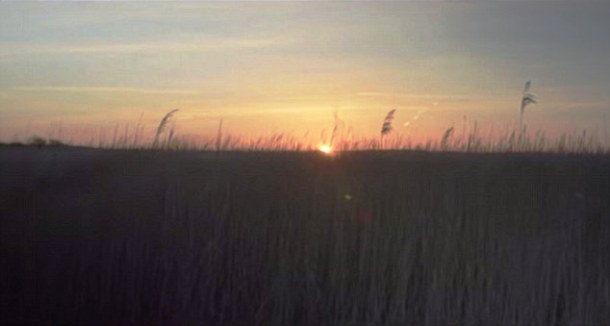 Attribution(s): All images, and stills are the property of Sjællands Vestkyst and all respective creators and/or distributors.