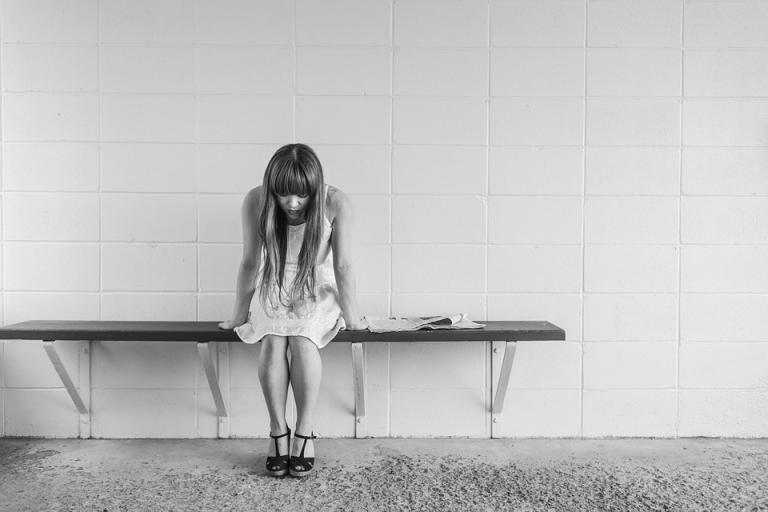 In June 2017, I attended a literary conference at Notre Dame entitled Trying to Say God. I was excited to participate in the event not only because of the pleasure of hearing from brilliant writers such as Mary Karr, Natalie Diaz, and Heather King, and not only because of the delight of talking about my favorite topics – women's writing, vulgarity and the sacred, eco-criticism – on several panels, but also because it was my first opportunity to meet, in person, several people with whom I had hitherto been friends only online.
One of these people was writer and speaker Jessica Mesman Griffith, co-founder of Sick Pilgrim, and one of the primary organizers of the conference. It turned out that Jessica and I got along even better in real life than we did on the internet, and since then we have worked together as artistic collaborators, two of the three heads of the mutant-medusa-monster known as "the George Sandinistas" (poet Joanna Penn Cooper is our third head). We also worked together in organizing Revolution of Tenderness' first literary event, Convivium Gathering, in Pittsburgh last year. Jessica Mesman Griffith was our keynote speaker at that event and succeeded, as she always does, in working magic.
I was looking forward to attending the next Trying to Say God conference, next year at St. Michael's College in Toronto. But it turns out, I won't be going.
This is because the conference organizers have disinvited Mesman Griffith from her own event, an event she poured her heart into. The stated reason for cutting her out of the team, according to Prof. Randy Boyagoda of St. Michael's, is as follows:
The troubling allegations and developments associated with Sick Pilgrim and its founders, which were made public in Fall 2017, recently came to the attention of colleagues at St Michael's. I realize that the details of those developments are complex, but a perception has lodged in the minds of key constituents and partners that something is awry with Sick Pilgrim. That perception has decisively impeded support here for the 2019 TTSG.
What are these "troubling allegations and developments"? What is it that is so "awry"?
This should be no secret, since Mesman Griffith herself made it public last year when it came to light that her former co-author, and Sick Pilgrim co-founder Jonathan Weyer had been guilty of sexual misconduct and predatory behavior with several women associated with the online community he helped oversee. You can read more about the details here at Steel Magnificat.
At a time when many religious groups are coming under fire for covering up scandals, Sick Pilgrim stands out as an exception. Mesman Griffith exposed the wrongdoing, and Weyer was ejected from his leadership role and any participation in Sick Pilgrim. This was done at great cost to herself. Her own story of victimhood was exposed for the speculative gossip of the public, and her creative project with Weyer was scrapped, even though this meant the loss of years of her hard work.
Ironically, the only reason Mesman Griffith was working with Weyer in the first place was that their publishers thought she needed a male collaborator in order for her voice to be heard – even if it was a male with infinitely less creative brilliance. A male with no creative brilliance at all, even.
It's not my place to speculate about what tortuous trails of unreason Boyagoda and others traveled, in order to reach the conclusion that Mesman Griffith should be shunned and ostracized for her victimhood, and for her act of self-sacrificial justice. But I do know this: it's clear that women writers have an uphill battle still, when it comes to being heard and valued in Catholic circles. And we need to stick together.
The whole point of Trying to Say God was to give a listen to less mainstream religious writers, including women who don't fit the "liturgical cupcake" mold of sweetness and docility. But it seems as though this "brand" is only superficial. The other conference organizers seem inclined to follow the same hackneyed route of victim blaming and ritual purity that the #MeToo movement has exposed in so many milieus.
And this approach is not only cowardly and unjust, it is inimical to the spirit that makes great literature. Throughout history, good art has been made by those who were not afraid to speak up, to dare to confront the powers of conformity. This is especially true for women writers, who have had to fight twice as hard as men, to be heard and taken seriously.
It's also contrary to the spirit of Christianity. Jesus came not to silence the victim, but to heal. The church's tradition is one of preferential option for the marginalized, as is evident in that first great work of Christian poetry by a woman, the Magnificat:
My soul doth magnify the Lord,
And my spirit hath rejoiced in God my Saviour
Because He hath regarded the humility of his handmaid: for behold from henceforth all generations shall call me blessed.
Because He that is mighty hath done great things to me, and holy is His name.
And His mercy is from generation unto generations to them that fear Him.
He hath shewed might in His arm: He hath scattered the proud in the conceit of their heart.
He hath put down the mighty from their seat, and hath exalted the humble.
He hath filled the hungry with good things, and the rich he hath sent empty away.
I'm not a famous writer with a lot of clout, so maybe no one cares that I will be boycotting Trying to Say God 2019. But there are many of us – beginning writers with our careers still in front of us. I hope others like me will see that there's no good to be had in participating in events that punish women who have already been victimized, exclude good writers on the basis of "troubling allegations", and take the side of bourgeois respectability rather than fiery justice.
If you're looking for a literary event to attend where we don't punish women for being victims or whistleblowers for speaking out – and where we love our writers as well as our readers – come to Convivium Gathering in Pittsburgh this year. Jessica Mesman Griffith will be there. And she will be amazing, as always.
UPDATE: In response to inquiries from concerned writers and academics, Prof Boyagoda has stated that the Trying to Say God Conference 2019 has been canceled.
image credit: pixabay.com/en/photos/frustration/