Lately, I've been relying more heavily than usual on my friends – or at least, more attuned to my dependence on them. I've been blessed with incredible, unexpected friendships during my time at Notre Dame. And I need them. I need this companionship that I've been drawn into.
So I've been wondering, what exactly is our friendship? And why do I need it?
Two great accounts of spiritual friendship
Of the many eloquent accounts of friendship, two really stick out to me as insightful.
The first is from C.S. Lewis' book The Four Loves:
"Friendship arises out of mere Companionship when two or more of the companions discover that they have in common some insight or interest or even taste which the others do not share and which, till that moment, each believed to be his own unique treasure (or burden). The typical expression of opening Friendship would be something like, "What? You too? I thought I was the only one." … It is when two such persons discover one another, when, whether with immense difficulties and semi-articulate fumblings or with what would seem to us amazing and elliptical speed, they share their vision – it is then that Friendship is born. And instantly they stand together in an immense solitude."
In other words, friendship grows out of companionship when the two individuals recognize a shared truth of experience. This sharing, their gaze is focused on the same object, and they journey toward it together.
The second is from Don Giussani's Is it possible to live this way?:
Friendship in its minimal state, is the encounter of one person with another person whose destiny he or she desires more than his or her own life. I desire your destiny more than I desire my life.  The other reciprocates this and desires my destiny more than his or her life.
This echoes the Summa of St. Thomas, in which he describes friendship as amor benevolentiae. This is a love that wills the good of the friend. This form of love rests on the companionship of shared life, and it is a self-giving love of the friend as oneself.
The benefits of friendship
On a cognitive level, we are profoundly shaped by friendship. Peer interactions are necessary for proper brain development and maintenance of cognitive and emotional health. Furthermore, supportive relationships help protect against the effects of toxic stress. Throughout the lifetime, interactions between peers coordinate heart rates and hormone release, and even promote synchrony between brain-waves. These forms of coordination promote feelings of connectedness and experiences of meaning, and motivate collaborative and social behavior. And when it comes to aging, the brain is much more resilient when it's embedded in bonds of friendship.
Great friendships, though, demand hard work. Authentic intimacy requires vulnerability and sacrifice. It requires that you risk your heart by putting it into play. To enter into a great friendship, you must be willing to give of yourself even at the cost of your comfort, pride, and preference.
But these costs are worth it, because a great friendship is incredibly life giving. It provides a space of healing, intimacy, joy, and accompaniment. Spiritual friendships, in particular, provide companionship on life's journey toward wholeness and holiness in Christ.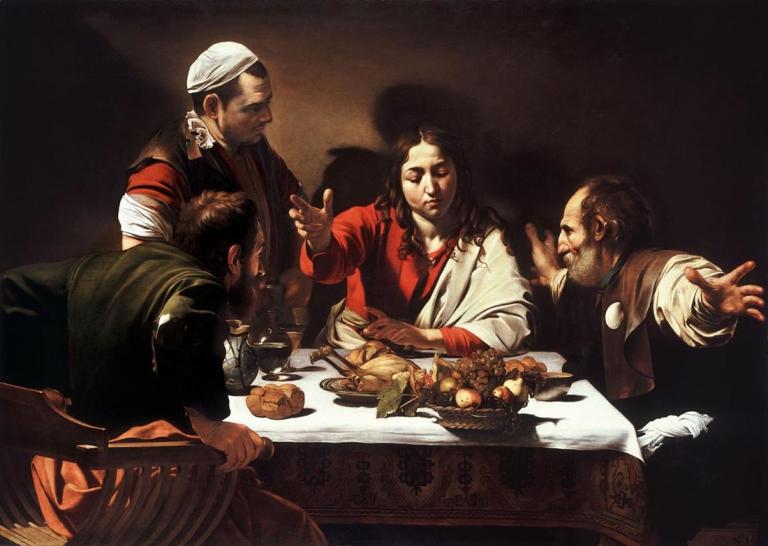 Reductions of friendship
It can be hard to wait with patience for the gift of a great friendship. Often, we can settle into mediocrity out of desperation for intimacy and a desire to be known. But ultimately, this is not true friendship, because it's not loving the other as yourself. Instead, it's loving yourself in the other. This collapses friendship into self-love.
Often, our need for a spiritual friendship is ignored. We don't feel the need for a great spiritual friendship if we have peers with a shared interest in religion, someone with whom we share a common hobby of religiosity. But this too is a reduction. Great spiritual friendship demands that you enter deeply into all areas of your life, that you share your experience as you seek God's presence in it. Nothing is left aside, no matter how difficult or mundane! Everything is to be welcomed in a spiritual friendship with vulnerability and humility, for it all belongs to Christ.
How (not) to grow in friendship
Don't try to force or control this love. You can't create intimacy out of your own will. On the contrary, you need a certain level of detachment to receive the gift of a great friendship. Friendship is the opposite of possession.
Don't seek friendship out of a fear of loneliness. Embrace your loneliness, for it's a sign that you're made for self-gift in companionship. This need points you to the fact that you're made for love.
Don't focus on the intensity of the feelings. This isn't the foundation of your relationship. Focus on the Lord. Ground yourself in Christ, and you'll grow in friendship. You don't create or choose your friends, you find them. And if your relationship is to be sustained, the source must be Another.
Do not be afraid of adversity. As Don Giussani says, "The condition for being true in a relationship is sacrifice." For, as Christ teaches us in John 15:
This is my commandment: love one another as I love you. No one has greater love than this, to lay down one's life for one's friends. You are my friends if you do what I command you… It was not you who chose me, but I who chose you and appointed you to go and bear fruit that will remain, so that whatever you ask the Father in my name he may give you. This I command you: love one another.
Further reading recommendations
Maurice and Thérèse is a collection of letters between St. Therese and a young seminarian, Maurice Belliere. Though they never met in person, their twenty-one letters are an incredibly moving example of spiritual friendship.