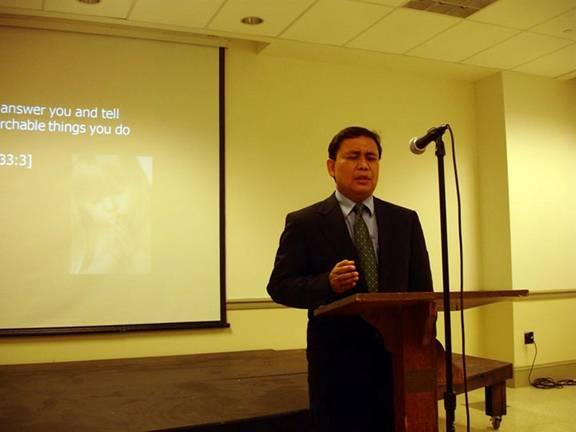 Calvary has the good fortune of sharing ministry with a Burmese congregation.  Last Sunday, in response to the violence in Burma, our community held a prayer service in which we prayed for the people of Burma.  I was aware very poignantly in that service, of two strong sensations. 
The first was a distinct unfamiliarity, kind of like I was observing the service from afar.  It was painfully obvious how little I actually know about Burma; that sense of longing for political freedom felt completely foreign to me; even the pictures on the screen seemed very exotic–nothing like the streets of Washington, D.C.
The second feeling I had so strongly was a simultaneous feeling of deep connection with the Burmese folks gathered there.  These are not just pictures of atrocities half a world away, came the sudden realization.  My friends are worried about their families.  I know what it feels like to worry about someone you love.  Grief is a constant companion for my Burmese friends.  I can recognize the sensation of grief.  Homesickness was palpable as we heard various individuals speak of their homeland.  I've been homesick before.
The memory of their tears that day, all at once very far off and so close they feel like part of me, is enough to keep me offering prayers for Burma.