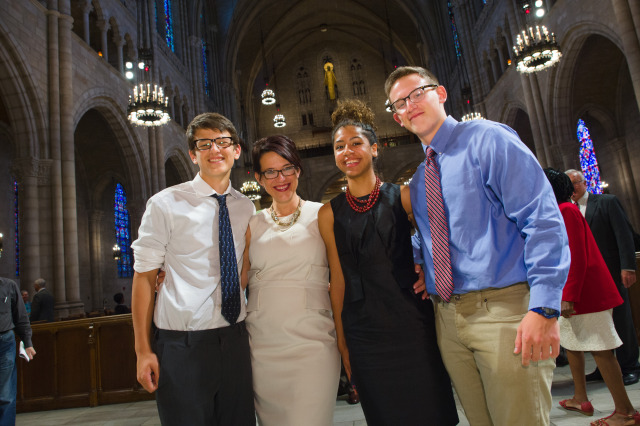 As many of you know, after many long months of prayerful discernment on my part and the part of The Riverside Church in New York, yesterday I accepted a call to become that church's seventh Senior Minister.
This decision represents a big transition in the life of our family, a transition full of sadness and excitement and fear and anticipation. We will now begin the process of saying goodbye to our dear church family at Calvary Baptist Church in DC and learning what it means to become residents of Manhattan and part of The Riverside Church community. After a period of sabbatical this summer, I will begin regular office hours and preaching at The Riverside Church in mid-September.
I am so deeply grateful: for the love, prayers, wise voices, and faithful friends surrounding me and my kids through this discernment process; for the grace-filled, supportive and loving community at Calvary Baptist Church in Washington, DC; and for The Riverside Church community, that has courageously stepped out in faith-filled expectation of God's work in and among us together.
Nobody ever steps into the call of God by herself; we are always surrounded by a great cloud of witnesses walking alongside us. Thank you all for being part of that cloud of witnesses for me and my family, for Calvary, and for The Riverside Church. I am deeply grateful for your continued prayers as this transition begins in earnest.