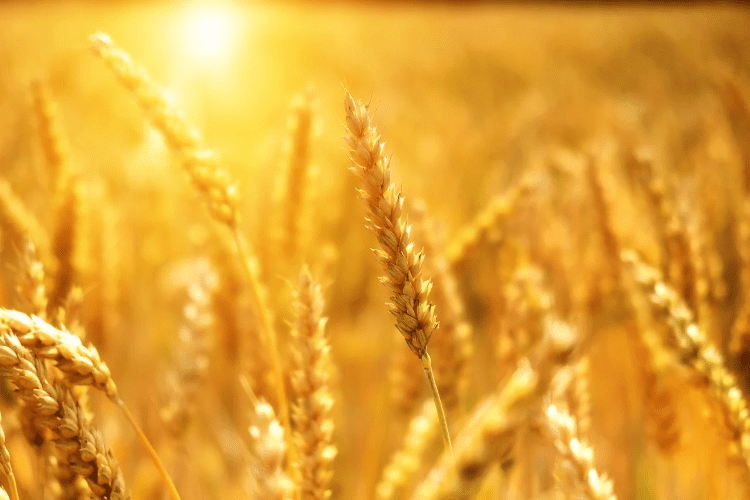 Baking bread during COVID-19? Isn't everyone doing that? Even people like me who basically cheated and ordered a carb kit online and got prepared loaves to freeze and bake is doing it (mmm whole wheat sourdough). I mean, when life gives you a global pandemic it's time for carbs, amirite?
And now it's time for Lammas, when you…bake bread.
Oops.
So how is this Lammas time different from all other times?
At the risk of sounding like the youngest child at Seder I ask this question. How do we celebrate Lammas, a wheat harvest festival, during a pandemic? Especially when a lot of us have already been doing all of the bread making anyhow?
And at the risk of sounding incredibly simplistic, I have this answer: gratitude. Cause we're still surviving and chugging along during this traumatic and challenging time. Cause not everyone will.
I know that doesn't sound like buckets of cheer but honestly, we SHOULD be grateful for that. And now's a good time to honor your respective deities during this time and thank them for what you continue to have while you still have it.
Harvests are meant to sustain you during the winter and in difficult times
Lammas should be no different. If anything the meaning of this holiday, even in modern times, should be especially poignant right now. We are harvesting our own personal crops and storing them up to prep us through the winter. When winter comes, this virus will still be here. And we need to continue to be here too.
I can think of no better way than sheltering in place, baking our bread, and stocking up our kitchens as the ultimate expression of Lammas. I blogged on how we need to "survive now, thrive later" during the times of COVID-19. What moments of thriving we can get, we must appreciate with all of our might. Because after comes the need to continue to survive, and those moments of thriving may be fewer and fewer.
Some of us baked bread as a means of passing time or just to get some comfort food and carbs into us. We bake bread during Lammas as a harvest festival in order to celebrate our gains and our victories, however small they may be. These celebrations will essentially feed us, either literally or spiritually, in more difficult times when the weather gets cold and the days grow shorter.
Whatever light we can bring into our lives and keep lit, we need to do it and keep on doing it.
Celebrate Lammas now, for later sacrifices will come
There are people who have lost jobs, taken pay cuts, and rearranged their lives significantly in order to survive COVID-19. As time goes on this will become even more challenging. When the weather is too cold to even catch a break from our home to be outdoors, we will be even more shut in than we are right now. This will further impact our own mental and emotional health.
Winter is already a challenging time for many, and we will be adding to that challenge by dealing with both the winter and the pandemic. There will likely be more sacrifices made in our lives in order to continue to survive in this fashion. Lammas is already set up to be mindful of having to make such sacrifices later. It's about enjoying the harvest you reaped now knowing that soon comes the prep 'n' store for the winter. It's about knowing that at some point, death will touch us all.
So for Lammas, take a moment to be outdoors, munch on your bread, and be glad to be alive for even these simple things.
Thrive now, survive later.