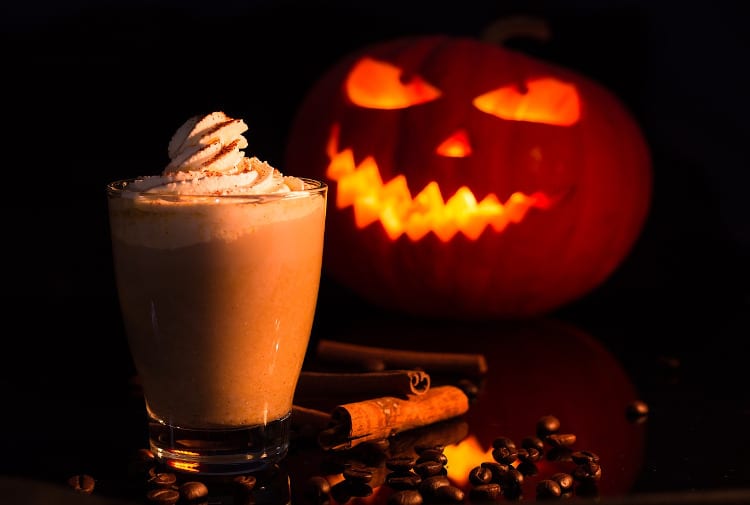 A pumpkin spice latte a day keeps our sanity at bay.
I know that much of my blogging on here as of late has been steeped heavily in warnings and criticisms of our witch and pagan communities. This is obviously because the world we are living in right now is on fire. I also know that this is preventing us from appreciating the little things, such as a nice cup of pumpkin spice latte.
Is "survive now, thrive later" at odds with enjoying the little things in life?
Definitely not. My survival depends on my remaining sanity and overall mental health if I'm going to survive what's to come. This means appreciating what I have right now because it may no longer be available for me tomorrow.
Everything is impermanent and uncertain right now. I highly recommend taking stock of what's on your mind as of late and what bothers you every time you log into social media, and evaluate it accordingly to the bigger picture. You may find it surprising.
Is it bad to just wanna play cell phone games and drink a pumpkin spice latte every day?
Not really. And at this point if you REALLY wanted to include a pumpkin spice latte in your spellwork, by all means do so. Heck, go totally crazy and continue to call Autumn Equinox Mabon despite it being a modern naming convention. I honestly, deeply, and truly do not care. It is not a hill I will die on anytime soon.
I don't need to argue about naming of festivals or whether or not people are tired of pumpkin spiced anything when I'm on this crazy train ride straight into the bowels of 2020. In fact I'm going to order some more pumpkin spiced Death Wish Coffee right the hell now.
"Hey Scarlet, I wanted a post about spellwork. What the hell?"
Sure thing. Cinnamon is often used for protection and spell increase; ginger for healing, spell increase, and retribution; and clove is used for protection and banishing evil.
These are spices commonly used in pumpkin spice latte blends. I highly recommend brewing yourself a cup while evaluating possible spellwork options to do right now in regards to Breonna Tayler and BLM, Ruth Bader Ginsberg's seat in SCOTUS, and the upcoming election.
Stir up and enjoy!