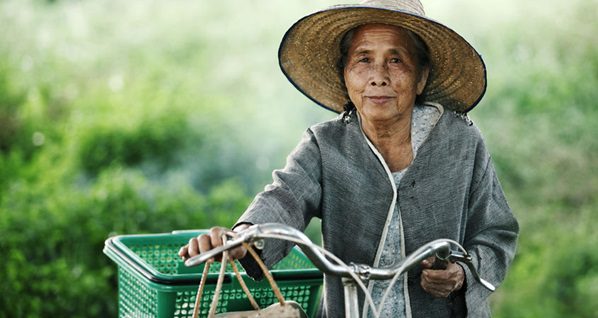 The phrase "image of God" has become a bit cliché, but if we understand its original intent, the phrase becomes more powerful.
Genesis tells us that
God created humankind in his image,
in the image of God he created them;
male and female he created them.
Why does this matter?
In the ancient world it was thought that the only people created in the image of God were political leaders – kings and pharaohs, for example. They were the only ones who held this sanctity of life, power, and authority.
The ancient writers of the Bible hijacked the phrase "image of God" to say that everyone is created in the divine image. So, if you want to see God in the world, look to your fellow human beings, particularly those on the margins.
Everyone from every nation shares in the divine image. You can't grasp for it, nor you can't take it away from someone. Everyone shares in God's image.
This idea is summed up by Rabbi Abraham Joshua Heschel, when we claimed[1] –
What do I see when I see a man? I see him first as one other specimen of the human species. Then as a specific, particular individual who can be named or identified. But then he stands before me as the only entity in nature with which sanctity is associated. All other sacred objects in space are made holy by man. Human life is the only type of being we consider intrinsically sacred. The only type of being that we regard as supremely valuable. The particular individual may not be dear to me. In fact, I may even dislike him, but he is dear to someone else. To his mother, for example. Although that, too, is not the reason for his eminence. For even if nobody cares for him, he is still a human being.
Now, the people who wrote the Bible didn't always live into this principle. They divided the world into "us and them," but we moderns do the same thing. And when we do, Genesis 1 calls us back to remember that all people, especially those on the margins of culture, are created in the image of God, worthy of care and love.
[1] Please forgive Heschel's mid-20th century gender language. We would be right to critique his male dominant language, but when he writes "man," he means "human."
Image: Copyright: donot6 / 123RF Stock Photo
Stay in the loop! Like Teaching Nonviolent Atonement on Facebook!
For more in this series:
Part 1: Creation is No Myth
Part 2: How the Bible Hijacked the "Image of God"


Part 3: The Bible is Progressive
Part 4: The Apocalypse Revealed
Part 5: The Key to Biblical Violence
Part 6: Adam, Eve, and the Mimetics of Being Human