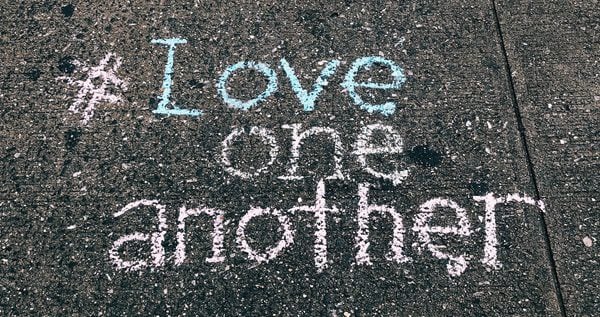 Welcome to Jesus Unmasked, a weekly exploration of scripture that delves into Jesus's life and teachings. Over the centuries, Jesus has been obscured by prejudice and bigotry. God in flesh, crucified by human violence, has been invoked to inflict ever more violence on others. Racism, homophobia, transphobia, xenophobia and prejudice against people of other faiths have all been waged in the name of Jesus. These forms of fear and hatred are masks that obscure the truth: that Jesus is Love Embodied. We seek to pull back the masks that hide and distort Jesus so that his love can be revealed and we can follow in his way. We unmask Jesus even as Jesus unmasks us, lifting the blinders of prejudice from our own eyes. We welcome you to join us live, Wednesdays at 10:30 AM CT, on the Raven Foundation Facebook page. This episode explores Genesis 18:1-10a and Luke 10:38-42.
Genesis 18:1-10a
The "Lord" appears to Abraham as three men traveling in the heat of the day. Abraham sees that these travelers are in need of some hospitality. After all, people immigrating from one place to another are often threatened with violence and are in need of food, water, and shelter.
Instead of responding in fear to the three strangers, Abraham responds in faith by providing them with hospitality.
Everyone does their part in showing hospitality to these strangers. Sarah makes bread. Abraham's servants cook up some meat. Abraham provided curds, milk, and set the table for their guests.
As they ate, they asked Abraham, "Where is your wife Sarah?" Apparently, after cooking some bread, Sarah went back to her tent. One of the strangers said, "I will surely return to you in due season, and your wife Sarah shall have a son."
Unfortunately, that's where the lectionary passage ends.
This promise is unbelievable, because Sarah is too old to give birth. Sarah was without hope.
And here's what the lectionary leaves out: Sarah laughed.
She laughed at the "Lord" promising that she would give birth. But before we start getting judgmental towards Sarah's lack of faith, we must remember that in the previous chapter, Abraham laughed at God for the very same reason.
Abraham and Sarah are typically seen as models of great faith. For example, their hospitality to strangers is an example of great faith. But they are also models of doubt. They even laugh in the face of God. But the point is not so much Abraham and Sarah's faithfulness. The point is that God remains faithful to us. Our doubts do not change the fact that God promises to love and remain faithful to us.
Luke 10:38-42
In this short passage, Jesus and his disciples enter an unnamed village and are welcomed into Martha's home.
Martha is the new Abraham who shows hospitality to the Lord.
Like Abraham, Martha wants to do right by her guests. In fact, she is full of anxiety about "her many tasks" that her tasks become more important than being present to her guests.
Martha had a sister named Mary. Instead of getting caught up in Martha's anxiety, Mary "sat at the Lord's feet and listened to what he was saying."
Understandably, Martha became resentful of her sister. She looked at Jesus and said, "Lord, do you not care that my sister has left me to do all the work by myself?"
And here we see the ancient biblical theme of sibling rivalry. Going all the way back to Cain and Abel, siblings are the ones who are shown to be most prone to rivalry. This is because we are most like our siblings. It seems a bit counter-intuitive, but rivalry does not stem from our difference. Rather, it stems from our similarities. Cain wanted the very thing his brother had – God's approval. But Cain didn't realize that he already had God's approval. The only thing getting in Cain's way was his own jealousy.
Martha turned her desire to show hospitality into resentment towards her sister. She then wanted Jesus to take her side against Mary. Jesus wasn't about to play that game. He didn't come to their house to scapegoat Mary. He said to Martha,
Martha, Martha, you are worried and distracted by many things; there is need of only one thing. Mary has chosen the better part, which will not be taken away from her.
What is the "one thing"? Jesus doesn't answer that question in this passage. But just before this story, Jesus was confronted by an opponent who asked him "What must I do to inherit eternal life?" Jesus answered, "You shall love the Lord your God with all your heart, and with all your soul, and with all your strength, and with all your mind; and your neighbor as yourself."
Jesus says, "There is need of only one thing." The one thing is to love. This includes showing hospitality to strangers. And this includes loving our siblings, which can often be harder than loving the stranger.
But we've all been Martha. And being Martha is a good thing. Jesus doesn't denounce what Martha has done. Showing hospitality takes work, and Martha was dedicated to that work. That's good! But "Mary has chosen the better part." Sometimes showing hospitality means being able to relax in the presence of the "other." Can we relax in the presence of God? Or do we constantly think we need to earn God's approval? And when we realize that God freely loves all people, do we get resentful that we have done all this work and so God should love us a little more? How do we work through that?
The truth is that we've all been resentful towards others, maybe especially towards our siblings. This distracts us from the one thing that matters most. The point is to find ways to move beyond resentment and jealousy toward others so that we might love all people.
---