Dear Terry,
I have been married for thirteen years and Derrick and I have three children, ages six through fifteen. We're both in our early forties and got married on the rebound twelve years ago. This is my second marriage I have a fifteen year-old from my first marriage who lives with us and two younger kids. My first marriage ended badly due to infidelity and my ex cleaned out our bank account.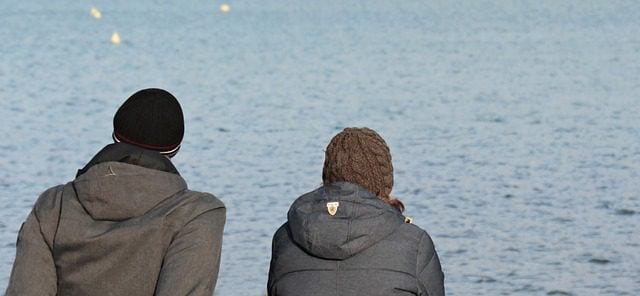 The first few years of my second marriage, we were very much in love and I felt blessed to have found a soul mate who was my lover, husband, and father to my young daughter. Derrick swept me right off my feet and we decided to start a family immediately. We never imagined I'd get pregnant right away and another child followed in the next several years. Life was pretty chaotic, but we were happy in those early years.
The problems began when my own daughter Sydney hit early adolescence and became defiant and rude towards Derrick. She started spending more time with her bio dad, who moved back to our area, and since he was bad-mouthing Derrick, Syd wouldn't cut him any breaks. They began arguing a lot and Derrick started saying she was having a bad influence over our other two kids. That's when we began to have major disagreements that never seemed to get resolved. We rarely spend time together and when we do, we bicker and even discuss separating. I don't want to get another divorce, but don't know what to do to save my second marriage on the brink of divorce.
Best,
Carrie
Dear Carrie,
Remarried couples go through several stages and it appears that you were struggling with integrating the additional stress of dealing with Sydney's challenging adolescence, her loyalty conflicts, and the stresses and storms of remarried life. Most first-time married couples have a chance to bond before they have children and they have the opportunity to hopefully resolve any parenting differences.
Because you had a ready-made family with your daughter and two kids were born so quickly, you and Derrick didn't have a chance to develop "rituals of connection" such as a daily walk or 15-minute chat over coffee (that is planned and repeated) to help you develop a sense of shared meaning and purpose in your marriage.
To stay connected and engaged with each other, I recommend you and your partner focus on being more affectionate, loving, and mutually respectful. I also suggest that you add at least one "ritual of connection" that you agree upon such as a daily chat, walk, or cuddle time for at least 15 or 20 minutes.
In his best -selling book
The Seven Principles for Making Marriage Work
, John M. Gottman, Ph.D., describes "marital masters" as "folks who are so good at handling conflict that they make marital squabbles look like fun."  Gottman has published groundbreaking studies showing measurable differences between couples whose marriages were happy and those headed for misery and/or divorce court.  It is important that you and your partner learn how to recover quickly from arguments.
Many couples find marriage counseling a productive way to assist them in navigating through the inevitable ups and downs of remarried life. However, you both need to buy into the process for it to be effective.
How can marriage counseling help couples reconnect?
If you and your husband are both motivated, you can begin to explore the problems in your marriage from a new perspective.
You can learn new ways to recognize and resolve conflicts as a result of the tools provided by the therapist. For instance, having a recovery conversation to process after you are both calm can help you get back on track.
Partners can improve communication that may have eroded the quality of their interactions. It's common for couples to reach an impasse and lose the ability to be vulnerable and trusting of one another.
Couples counseling can provide "neutral territory" to help you and your partner work through tough issues or to put aside "baggage" that prevents you from moving on.
You and your mate can decide to rebuild your marriage and make a renewed commitment, or clarify the reasons why you need to separate or end your marriage.
There is no easy answer about whether you and Derrick should stay together but you seem motivated to try some ways to reconnect and make a renewed commitment to your second marriage. It's important for both of you to have realistic expectations because it takes more than a few sessions to shed light on the dynamics and to begin the process of change. I wish you the best on your journey and stay in touch!
Follow Terry on Twitter, Facebook, and movingpastdivorce.com. Terry's award winning book Daughters of Divorce: Overcome the Legacy of Your Parents' Breakup and Enjoy A Happy, Long-Lasting Relationship was published in January of 2016 by Sourcebooks.
I'd love to hear from you and answer your questions about relationships, divorce, marriage, and remarriage. Please ask a question here. Thanks! Terry