When it comes to relationships, it's easier to focus on problems rather than to see your partner as a loving, caring person. However, if you want to deepen your bond with him or her, the first step is to decide together to carve out a 20-minute conversation daily and make it happen regardless of your busy schedules. Decide on the logistics such as the best location, pour yourselves a cold beverage, and begin.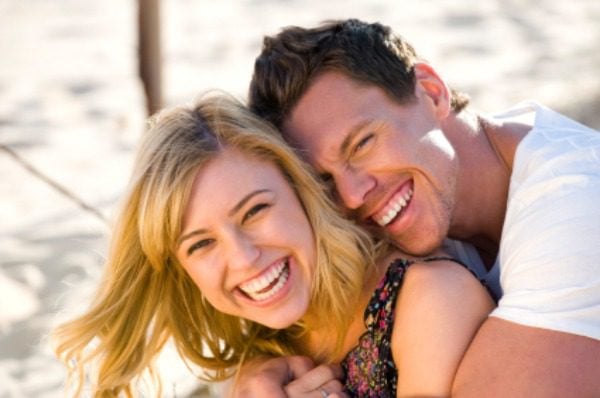 When I started making a 20-minute conversation a daily ritual with my husband, the results were so dramatic that I started recommending it to the couples that I counsel in my practice. When couples adopted this suggestion, I was getting positive feedback about them adding a daily ritual. Nick and Diana agreed that they felt more intimate than ever and were arguing less often.
Diana put it like this: "I started feeling closer to Nick when we made a point to sit down in our dining room or patio and have a daily conversation. It felt like Nick was paying attention to me and we weren't distracted by the TV or our kids."
Before you begin, be sure to sit facing each other, unplug electronic devices, and check to make sure your pets and/or children are supervised. The questions on this list are designed to last about a week and new questions should be added by both partners.
Discovery Questions:
What is your preferred way to relax at the end of a day?
What is your favorite thing to do on a date night?
If you visit anywhere in the world right now, where would you travel? Why?
Who is your closet friend at this time? Why?
What is your dream job? Why?
What is your biggest stressor this week?
What is going well for you this week?
What hobby or interest would you like to pursue in the near future?
What helps you to feel more connected to me emotionally and sexually?
Where do you see your life heading in the next five to ten years?
Spending quality time together is the bedrock of a loving, secure relationship according to Dr. John Gottman, a leading researcher on this topic. Couples committed to success in their marriage know that developing "rituals of connection" will keep their bond strong during times of change and upheaval.  Making time to talk, ask questions, and to get to know each other better, can make the difference between a happy, meaningful relationship and a so-so, drifting, or declining one.
After a decade of marriage, my husband, Craig, and I had definitely drifted apart and were almost living in two distinct worlds with separate hobbies and interests. It was rare for us to go out to dinner or enjoy leisure activities together until we started turning off the TV and our phones and stated tuning into each other and making "rituals of connection" part of our daily routine.
For instance, most couples communicate through text, phone calls, and social media, but they don't have a focused time where they connect face-to-face without distractions. Never underestimate intentional time alone with your partner and look for ways to reduce each other's stress such as a neck rub, hug, or offering to get them a cup of their favorite beverage. If your partner is reluctant to carve out at least 20 minutes for a "ritual of connection" daily ask him or her why and see if you can get them more involved in planning how you spend your time. They might prefer a walk around the neighborhood after dinner so they've had a chance to replenish themselves and unwind a bit first.
By expanding your knowledge of your partner and nurturing your shared dreams, you have a better chance of achieving lasting love and intimacy. Daily rituals are simple, low effort ways to show your love for him or her, to enhance your sense of shared meaning, and to adopt a "we're in this together" mindset that will help you endure the test of time.
Follow Terry on Twitter, Facebook, and, movingpastdivorce.com. Terry's award winning book Daughters of Divorce: Overcome the Legacy of Your Parents' Breakup and Enjoy a Happy, Long-Lasting Relationship is available on her website.
I'd love to hear from you and answer your questions about relationships, divorce, marriage, and remarriage. Please ask a question here. Thanks! Terry