Most of us enter into marriage with one or more unrealistic expectations that can predispose us to unhappiness if we don't tackle them head-on. For instance, when I married my second husband, Craig, I believed that things in our stepfamily should run pretty smoothly because we had fallen deeply in love, shared similar values, and we are both clinical social workers.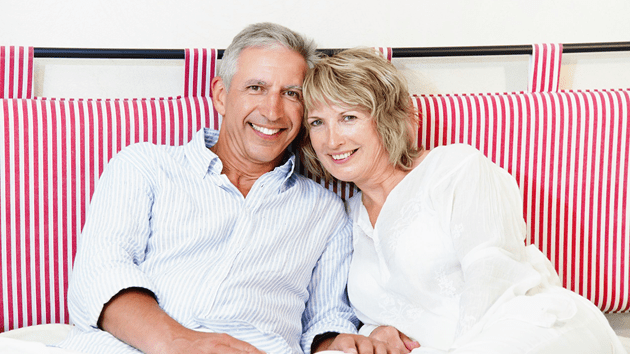 Truth be told, many couples tie the knot on the rebound or after only dating for a year or two. In hindsight, Craig and I both had baggage from previous relationships and didn't know each other that well when we wed after dating for only one year. Add to these factors the stress of daily life, kids, and/or financial setbacks, there were many challenges that caused us to question our commitment.
A strong marriage (or remarriage) is one where you and your partner discuss expectations, compromise, and understand that conflict and differences of opinion are part of good marriage.
1.Unrealistic Expectation: My spouse should be my best friend and not disappoint me.
Realistic Expectation: While you should strive to listen and validate your partner's feelings, it's not always possible to meet each other's needs. Friendship is the foundation of a strong marriage, but even good friends need breaks and disappoint one another. Consider his or her intentions and remember that we all have flaws. Most of all, try to give your partner the benefit of the doubt and see things from their perspective.
2. Unrealistic Expectation: We should be able to resolve any and all disputes if we love each other.
Realistic Expectation: Actually most conflicts go unresolved and couples agree to disagree or compromise. It's not so much having conflict that's the problem, it's learning to repair after an argument. If you are able to focus on being happy rather than trying to prove you're right, you'll grow and learn about each other through resolving conflict.
3. Unrealistic Expectation: My spouse and I should never go to sleep angry.
Realistic Expectation: In an intimate relationship, you will have times when you are flooded with too many emotions, confused, upset, or completely exhausted. It's perfectly fine to go to bed angry, confused, or too tired to process an argument or difference of opinion. It's amazing what a decent night's sleep can do to restore your energy and give you a more positive outlook.
4. Unrealistic Expectation:
We should always take vacations together.
 Realistic Expectation: Sharing special vacations with your mate is great but only when it's possible and couples can agree. At times, it's better to take separate vacations if finances, home, or work responsibilities don't allow you to take time off at the same time. For instance, Craig likes to take a two-week summer vacation to Maine (where he can camp, hike, and fish) and I prefer to be at our beachfront home and only in the back country of Maine for about a week. We've come up with a nice compromise that leaves us both feeling satisfied. I usually take the bus or train home half-way through his extended vacation and he's happy to stay up north another week with friends, or on his own.
5. Unrealistic Expectation: We should share the same interests and spend a lot of time together.
 Realistic Expectation: While it's nice to enjoy each other's company and share one of more of the same hobbies or interests, it's not a requirement of a happy marriage. The magic formula for most couples is to spend about five to ten hours a week doing things together which can include cooking, eating meals, watching TV or movies, going for walks or to the gym, or going out for a meal or activity. The activities don't have to always involve money and they can be spontaneous like star gazing or riding a bike. Most of all, you and your partner will probably benefit from fairly ritualized activities that are somewhat predictable and allow you to connect emotionally, physically, and sexually at times.
Ideally, you'll want to spend some of your free time with your mate but it's not a requirement for a wedded bliss. For instance, Craig loves long, ten hour days of hiking, fishing, and camping in remote regions of the US. While I love the outdoors, I enjoy shorter hikes, car camping where we have access to showers, and eating in restaurants most of the time. After twenty-one years of remarriage, we've learned to compromise and go to sleep happy most nights!
Twitter, Facebook, and, movingpastdivorce.com. Terry's award winning book Daughters of Divorce: Overcome the Legacy of Your Parents' Breakup and Enjoy a Happy, Long-Lasting Relationship is available on her website.
I'd love to hear from you and answer your questions about relationships, divorce, marriage, and remarriage. Please ask a question here. Thanks! Terry