Research shows that your own marriage and intimate relationships can be impacted by memories of your parents' examples of what it means to be a spouse or partner. For instance, I was raised in a divorced family and learned early on that when people have trouble resolving conflicts, it can lead to the demise of a relationship.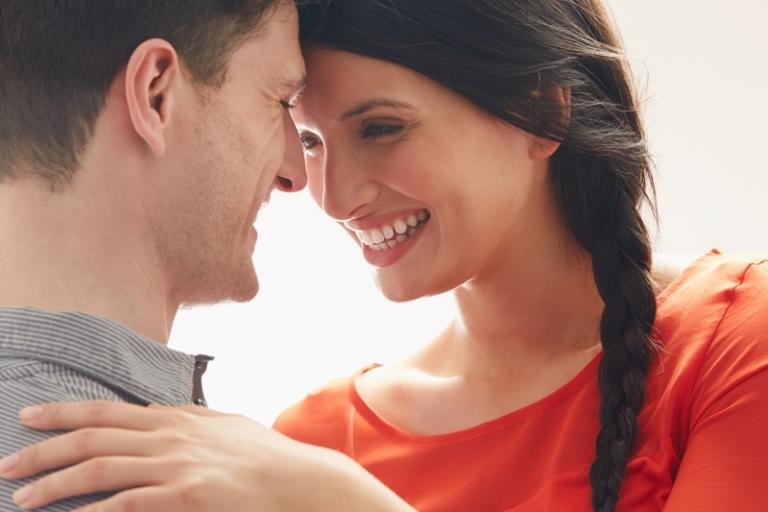 Growing up, I watched both of my mother's marriages fail and she gave up on love after her second divorce. On the other hand, my father had a happy second marriage but my memories of it are unreliable because I didn't live with them continuously throughout my childhood. This experience left me feeling somewhat guarded but cautiously optimistic about whether marital happiness was possible.
Dr. John Gottman, a renowned relationship expert, has observed that children benefit the most when parents themselves have a strong relationship. He writes, "In families where the parents aren't living with each other or are not going to stay married, the parents can best help their children by minimizing their children's exposure to destructive conflict. High levels of parental conflict create emotional distress in children and decrease effective parenting skills."
It's no wonder that many people feel ambivalent about marriage – longing to attain success but lacking the skills to navigate the inevitable ups and downs of married life. For instance, many adult children of divorce desire wedded bliss but since they have not a healthy template for committed relationships, they're skeptical and forever on the lookout for ways to restore their faith in love.
Most experts believe that the first step in getting out from the shadow of your past is to gain awareness. Authors Gay Hendricks, Ph.D. and Kathlyn Hendricks, Ph.D. write, "A close relationship is a powerful light force, and like any strong light it casts a large shadow. When you stand in the light of a close relationship, you must learn to deal with the shadow."
Tips to help you live in the present and make healthier choices in relationships:
Gain awareness of your past and adopt a more realistic perspective of it. Talk to your parents about their marriage and reflect on your childhood.
Examine the extent that your childhood experiences affect your present experience and expectations about your partner's behavior.
Acknowledge the damage that was done and shift to an impersonal perspective – focus on understanding and healing rather than blame. Seeing your parents with new eyes can facilitate healing.
Take ownership of the ways you contribute to unhealthy dynamics with your partner and stop blaming him/her for your unhappiness. You might have unrealistic expectations of how a relationship should be – leading to disappointment.
Find ways to repair damage such as becoming more aware of your belief system and negative thoughts by writing your thoughts and feelings in a journal. Therapy can be helpful when dealing with past issues impacting your marriage.
Write positive intentions such as: "I desire a loving, respectful relationship with my spouse." Set up a few specific goals to address these intentions such as making affirming comments to your partner three times a day and showing them affection. Keep in mind that your intention is your vision and your goal helps you attain it.
According to Dr. Joshua Coleman, author of The Marriage Makeover humans are unique in how much error they pass along to their offspring. He writes: "This is problematic, since children lack the intellectual or emotional base of experience to know whether their parents' messages are correct. Thus, a woman who was constantly told by her mother that men can't be trusted complied with this belief by constantly choosing men who couldn't be trusted or by provoking men to behave in an untrustworthy fashion."
When we avoid memories from our parents' marriage, it can cause us to project inaccurate feelings and intentions on to our partner. For example, if your mother suffered from depression when you were growing up and your father was gone a lot, you may have become a "parentified" child who took on too much responsibility. As an adult, you could be overbearing or controlling with your partner if you're not aware of this pattern.
However, you don't have to let your parents' marriage or divorce dictate the decisions you make today. With self-awareness and patience, you can begin to visualize the kind of life you need to thrive. Like all challenges in life, greater awareness and willingness to work on an issue can spark change.
For better or worse, most couples follow the marriage example set by their parents. Over and over again, I've seen relationships sabotaged or crumble because one or both partners follow the less than perfect model set by their parents when it comes to marriage. Fortunately, with self-awareness and positive intentions, it's possible to get out from under the shadow of our parents' mistakes.
Twitter, Facebook, and, movingpastdivorce.com. Terry's award winning book Daughters of Divorce: Overcome the Legacy of Your Parents' Breakup and Enjoy a Happy, Long-Lasting Relationship is available on her website.
I'd love to hear from you and answer your questions about relationships, divorce, marriage, and remarriage. Please ask a question here. Thanks! Terry