Many women underestimate the importance their father has in their lives. For the most part, a father's presence (or lack of presence) in his daughter's life will affect how she will relate to all men who come after him and can impact her view of herself and her psychological well-being.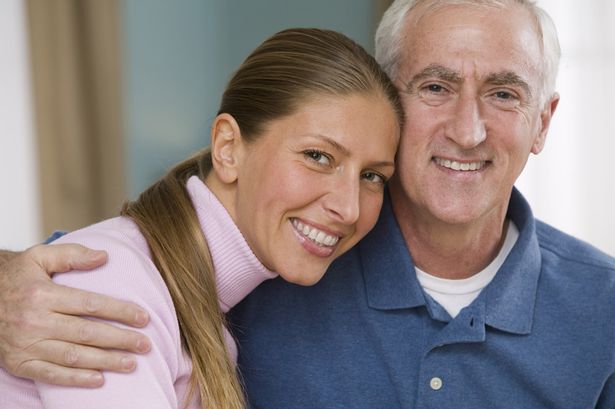 My research for Daughter's of Divorce spanned over three years and was comprised of 320 interviews of young women who reflected upon their parents' divorce. The most common themes that emerged from these interviews were trust issues and a wound in the father-daughter relationship.
My previous study published in the Journal of Divorce and Remarriage, concluded that lack of access to both parents and an inability to deal with conflict in a constructive manner, were associated with low self-esteem in young women raised in divorced homes.
Why is the father-daughter relationship so vulnerable to disruption after a parents' divorce? In a divorced family, there are many ways a father-daughter bond may suffer. Based on her research, Dr. Linda Nielsen found that only 10 to 15 percent of fathers get to enjoy the benefits of shared parenting after divorce. Neilson explains that while most daughters are well adjusted several years after their parents' divorce, many have damaged relationships with their fathers. Unfortunately, if the wound is severe, a girl can grow into adulthood with insecurities and trust issues.
What a girl needs is a loving, predictable father figure—whether married to her mother, single or divorced. Joshua Coleman, Ph.D., a recognized expert on parenting, explains that one of the predictors of a father's relationship with his children after divorce is the mother's facilitation or obstruction of the relationship.
In his book 
When Parents Hurt
, Dr. Coleman writes, "Mothers who feel wronged in the marriage or divorce, who believe that mothers are more important than fathers, or who have psychological problems may directly or indirectly interfere with the father's desire to have an ongoing relationship with his children."
In my practice, many of the divorced couples I counsel struggle with adopting good boundaries and often share too much with their children regarding negative feelings toward their ex-spouse. It's important to keep the big picture in mind and think about how you want your daughter to feel about both of her parents and intimate relationships in the years to come.
How can your daughter heal from your divorce and move forward with higher self-esteem and an optimistic view of love and marriage?
Don't bad mouth your ex as this promotes loyalty conflicts and may make it more difficult for her to heal from the losses associated with divorce.
Find ways to help her to build self-esteem such as encouraging her to develop interests and recognizing her efforts and strengths. Spend time doing things she enjoys with her.
Don't let cynicism, sadness, or anger get in the way of your daughter's future. If you have negative views of relationships, don't pass them on to her.
Encourage her to spend close to equal time with both parents. Be flexible about "parenting time," especially as she reaches adolescence and may need more time for friends, school, jobs, and extracurricular activities.
I'd love to hear from you if you have questions or concerns about your relationship with your father; or is you are raising a daughter in a divorced family.
Twitter, Facebook, and, movingpastdivorce.com. Terry's award winning book Daughters of Divorce: Overcome the Legacy of Your Parents' Breakup and Enjoy a Happy, Long-Lasting Relationship is available on her website.
I'd love to answer your questions about relationships, divorce, marriage, and remarriage. Please ask a question here. Thanks! Terry