With the appearance and frequency of online and app-based dating increasing, young couples are increasingly dealing with the perils and pitfalls of long-distance relationships.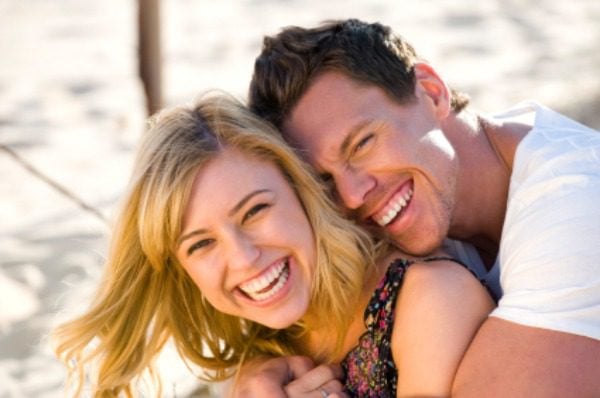 Previously, a relationship hurdle primarily relegated to couples separated by factors like relocating for work, the realities of virtual dating have removed geographical proximity as a prerequisite for romance — young people don't need to meet, they can now simply, and remotely, "e-meet."
The issues confronting long-distance couples are so common, that a recent article on marriage.com offers readers a sort of primer on the tough road ahead. Their check list warns of a myriad of problems that can arise, including a "rollercoaster ride full of emotions," the miscommunications that can be caused by a lack of face-to-face contact, and the feeling of jealousy that can affect couples whose physical intimacy is compromised by their separation.
The authors suggest a fairly level-headed list of preventative steps that can ease the issues of long-distance love. For example, awareness of the aforementioned troubles should inform couples' expectations. In other words, don't expect the same level of emotional support that can be derived from a traditional relationship if you're physically apart. Second, they suggest agreeing on and implementing a set of rules to set boundaries and govern those unrealistic expectations. As they say in the marriage.com piece, long-distance romance can "magnify miscommunication, which sucks really bad."
4 Tips for success in a long-distance relationship
 1. Adopt realistic expectations of each other. Couples that live at a distance need to be more understanding when they can't see each other due to difficulties with schedules and the cost of travel arrangements.
2. Be sure to vulnerable and communicate about your challenges. I t may seem unnecessary to point this point this out, but couples who have a long-distance relationship don't have the advantage of being able to read body language and being able to discuss issues soon after they arise. As a result, it may take more effort at times to express your feelings, wishes, and desires effectively.
3. Work on building trust by extending it to your partner.
Give your partner the benefit of the doubt. Look for consistency between their words and actions and understand that we are all flawed and sometimes people make mistakes such as forgetting to call or return a text message. Adopting this mind-set will lessen jealous feelings.
4. Arrange to meet face-to face as often as possible. This can help ease loneliness, increase bonding, and enhance emotional and sexual connection.
But ultimately, the only cure for love-sick couples in committed long-distance relationships is good, old-fashioned resilience. In the end, the timeworn cliché holds true — distance makes the heart grow fonder. But for couples in long term relationships, the prescription is clear: go in with your eyes open. Keep your expectations in check, and maintain a steadfast commitment not only to each other, but to building a bond on a mutual understanding that hard times lay ahead. In the end, a long-distance love can last with a little extra trust and perseverance.
Twitter, Facebook, and, movingpastdivorce.com. Terry's award winning book Daughters of Divorce: Overcome the Legacy of Your Parents' Breakup and Enjoy a Happy, Long-Lasting Relationship is available on her website.
I'd love to hear from you and answer your questions about relationships, divorce, marriage, and remarriage. Please ask a question here. Thanks! Terry