In the U.S., approximately two-thirds of couples live together before marriage; this number is compared to one-half of couples 20 years ago, according to The Pew Research Center. The same Pew study reports that approximately 50 percent of adults over age 18 marry; this number is compared to 72 percent in 1960. In addition, the medium age at first marriage has never been higher for brides (26.5 years) and grooms (28.7 years) according to this report.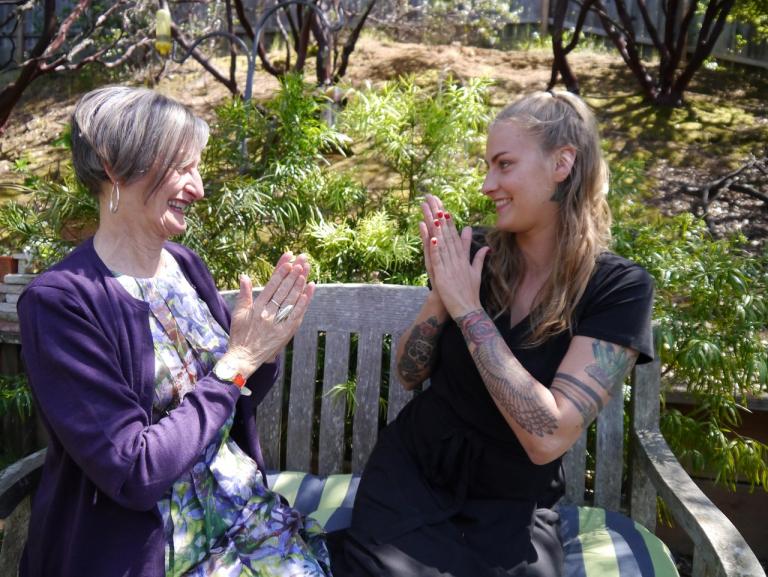 For the first time in the United States, single adults outweigh married ones. Barely half of all adults in America — a record low — are currently married, down five percent from 2009 to 2010. In fact, the rate of single women getting married dropped by 22.8 percent from 2010 to 2011, according to the Heritage Foundation's 2014 Index of Culture and Opportunity. The U.S marriage rate (the number of women's marriages per 1,000 unmarried women) is the lowest it has been in over a century at 31 marriages per 1,000 unmarried women.
Other adult living arrangements — including cohabitation, single-person households and single parenthood — have all become more prevalent in recent years. For women under 30, most of their children are born outside of marriage. In addition to the reduction in couples marrying in the U.S., more than half (53 percent) of children born to women under 30 are born to women who didn't get married, although many of them reside with their child's father.
The Pew Research Center findings show that most of the rise in non-marital births is among couples living together. While in some countries such relationships endure at rates that resemble marriages, in the U.S. they are more than twice as likely to breakup than marriages. In their comprehensive report, Pamela Smock and Fiona Rose Greenland, both of the University of Michigan, concluded that two-thirds of couples living together split up by the time their child turns 10.
A recent study from Duke University analyzed over 5,200 U.S. children who were born out of wedlock and recommended that unmarried parents marry before a child turns three so they'll create the strongest possible bond. Study author Christina Gibson-Davis writes: "If you think that stable marriage is beneficial for kids, very few kids born out of wedlock are experiencing that." Gibson also found that marriages are more likely to succeed if mothers marry biological fathers rather than a stepfather.
Many experts conclude that cohabitation puts children at risk for instability. As the rate of couples who live together without being married rises radically, children in America are more likely to experience cohabitation than divorce, according to W. Brad Wilcox, Director of the National Marriage Project at the University of Virginia. Wilcox posits that they're also at risk for potential psychological and academic problems, poverty, instability, and child abuse. He writes, "Compared to marriage, cohabitation furnishes less commitment, stability, sexual fidelity, and safety for romantic partners and their children."
Drs. Sheela Kennedy and Larry Bumpass
found that 65 percent of children born to cohabitating parents saw their parents' breakup by age 12, compared to 24 percent born to married families.
Consequently, cohabiting couples are more than twice as likely to breakup and four times as likely to be unfaithful to one another, compared with married couples. A recent study from
Steps to minimize damage to your children if you cohabitate:
• Clarify your expectations and vision for the future with your partner if you plan to have a child or already have one. This can enhance your chances of remaining in a committed relationship.
• Consider tying the knot before your child reaches age three so they'll have a stronger bond with both parents.
• Discuss parenting strategies with your partner — such as how you are going to handle conflicts that will arise with children — especially if you are blending families.
• Prepare your children carefully if you are a single parent and want your love interest to move in. Make sure they've met the person many times and feel comfortable with them. Reassure your children that they are a priority and that your partner will not replace their biological parent.
• Set household routines that accommodate your partner and your children. Have regular discussions and share meals together so you can check in about how household issues are going.
If you are a parent and/or considering having a child and choosing cohabitation, explore the risks to your children if it doesn't work out. Ask yourself: Would cohabitation put my child at risk for emotional upheaval, psychological, financial, or academic problems? Weigh the advantages of tying the knot before having children or delaying cohabiting until your children launch if you're a single parent. However, if you decide to live together rather than getting married, and you've taken all the steps outlined above to minimize damage to your child, approach your lifestyle with optimism.
Twitter, Facebook, and, movingpastdivorce.com. Terry's award winning book Daughters of Divorce: Overcome the Legacy of Your Parents' Breakup and Enjoy a Happy, Long-Lasting Relationship is available on her website.
I'd love to hear from you and answer your questions about relationships, divorce, marriage, and remarriage. Please ask a question here. Thanks! Terry