In their book, What Makes a Marriage Last, Marlo Thomas and Phil Donahue tackle the topic of how to avoid divorce head on. Detailing the interviews of forty famous couples, who bared their souls, these authors also shared their personal perspectives throughout this entertaining book. Their in-depth accounts of their own forty-year marriage, that's not perfect, but perfectly wonderful, is truly inspiring.
The take-away from the forty celebrity interviews (and one of the reasons why the book is so delightful) is that the authors, Marlo and Phil, are so fond of one another and that their love permeates the pages of the book, even though they didn't set out to discuss their relationship. In the epilogue, Marlo states, "And that was just the first surprise. The next was how much we talked about our own marriage."
On the long list of factors that can keep a marriage strong, fondness and admiration are at the top of the list. Marlo and Phil's marriage personifies a "we're in this together" mindset. Their message is that a relationship works when both partners appreciate each other and have a strong affection for one another. It also makes sense that these are key ingredients to a long-lasting marriage.
In What Makes a Marriage Last, Marlo and Phil suggest that couples need to stay connected through the inevitable ups and downs of marriage. They write, "May you continue to greet each day as a new adventure – one filled with friends and family, laughter and love, bickering and bonding, and, yes, all the missing toothpaste caps you can tolerate."
Next, the authors suggest that famous couples who have weathered the storms of married life (in spite of being celebrities) have words of wisdom worth listening to. Indeed, none of the couples who shared their stories fell short of being entertaining and informative.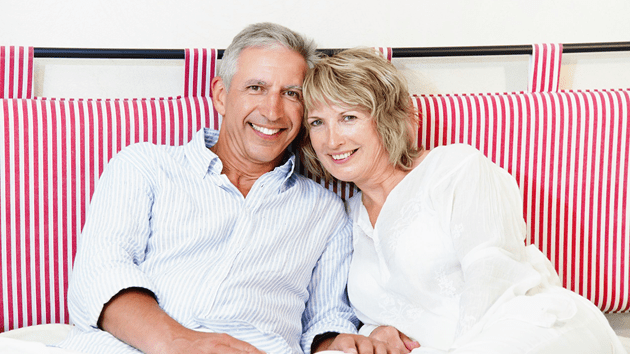 Of all of the couples interviewed, President Jimmy and Rosalynn Carter most embodied a couple who had succeeded through many trials and tribulations, including Jimmy's defeat in the 1980 presidential election. In fact, my favorite quote in this book is by Jimmy, married to Rosalynn for almost three quarters of a century. He reflects, "Sometimes we get in a huff – Rosalynn or I might pout for a little while, but then we'll try to reconcile. Most of the time I take the initiative, because I realize that there are two sides to every issue or that I was wrong."
Finally, Marlo and Phil convey a strong message that rubber hits the road when the going gets tough. Or as Jamie Lee Curtis so succinctly puts it: "What's the secret to a long marriage? Don't leave." I strongly agree that making a commitment to stay together and repairing after an argument are probably the most essential tools that couples need to endure the test of time.
I've always been fascinated about what makes couples stay together, while others seem doomed to fail, and this book is full of gems that not only inform us about that question but it is a page turner. Thank you, Marlo and Phil, for your inspiration and heartwarming stories that can help many couples thrive.
Twitter, Facebook, and, movingpastdivorce.com. Terry's award winning book Daughters of Divorce: Overcome the Legacy of Your Parents' Breakup and Enjoy a Happy, Long-Lasting Relationship is available on her website. Her new book The Remarriage Manual: How to Make Everything Work Better the Second Time Around was published by Sounds True on February 18, 2020.
I'd love to hear from you and answer your questions about relationships, divorce, marriage, and remarriage. Please ask a question here. Thanks! Terry