Dear Terry,
I'm engaged and considering getting married in a few months to a man who I've been dating for about a year. A few of my friends have questions about Todd because he sometimes lets me down and doesn't follow through on all of his promises. But we have a lot in common and share the same goals. We both value fidelity and want to have a family. We do argue often but usually make up and don't stay mad at each other for too long.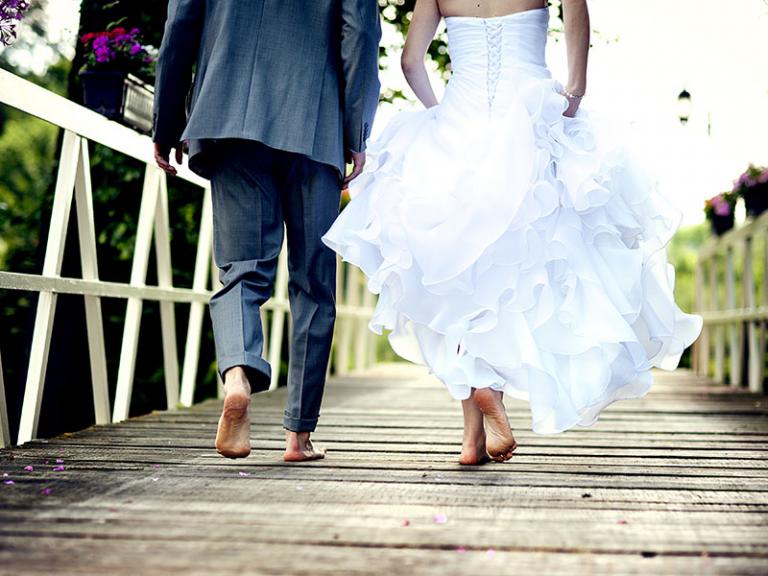 Most of the time, Todd comes through on important things and I trust him but he's forgetful and tends to put his job first. My parents divorced when I was ten years old and I'm fearful because they seemed happy when I was young and then things went sour. How can I be sure my marriage will last?
Do you think I should put off the engagement? I'm not 100% sure that our relationship is healthy but Todd loves me, he's a good person, caring, and hard working. Please advise me about what I should do.
Sincerely,
Katie
Dear Katie,
There is no guarantee that any marriage will work out but admiration and fondness are key elements of a successful relationship. You can't always go by others comments or opinions, but you must learn to trust your own judgment. You seem to trust Todd yet question the timing of your marriage. Indeed, if waiting another year or so before you get married, makes you feel more secure about your decision, than waiting may be the best answer.
What is the secret of finding a healthy relationship? In his book The Relationship Cure, distinguished American researcher, Dr. John Gottman writes: "It's not that these couples don't get mad or disagree. It's that when they disagree, they're able to stay connected and engaged with each other. Rather than becoming defensive and hurtful, they pepper their disputes with flashes of affection, intense interest, and mutual respect."
After all, there is no such thing as a perfect partner. Nonetheless, you might want to ask yourself this question: Is there something about the way Todd treats me that makes me a bigger and better person? If the answer is no, ask yourself: Am I looking to change him too much? Or, am I taking responsibility for my part in our problems? It takes two people to contribute to disagreements so be sure to examine your contribution to arguments and apologize when you say or do hurtful things.
The following are 7 essential aspects of a healthy relationship:
You admire your partner for who he or she is as a person. You like and respect who they are and how they carry themselves through the world. If you can't respect the way a person lives their life, let alone admire them, it's hard to keep any relationship going.
Your partner is trustworthy. He or she follows through on promises. It's impossible to build trust in someone who does not keep their agreements or is unreliable.
Your partner makes you a priority. He/she values your relationship. Even when they are swamped, they communicate (text, call, or talk) to show they're thinking of you.
Your partner accepts you with all of your flaws, doesn't try to change you, and takes responsibility for their actions. Life is messy at times. While it's natural to assign blame when things go wrong, in a healthy relationship partners take responsibility for things they do to hurt each other, apologize, and make amends.
Your partner turns toward you and (rather than turn away from you). He or she listens more than they speak. Your partner asks you questions about your hobbies, friends, and family. When you have something important to share, they don't stare at the computer screen or TV (or ignore you). Also, they don't make you feel badly for being in a bad mood or having a tough day.
Your partner is affectionate. They're comfortable holding hands and showing other signs of physical affection in private and in public.
Your partner talks about your future together so you can create a shared vision of your relationship. Don't waste your time on someone who doesn't include you in his or her future plans. You should talk often about your visions for your relationship in five to ten years.
Admiration is a key quality of a healthy, long standing relationship according to Nathaniel Branden. In his book, The Psychology of Romantic Love, he suggests that admiration is the most powerful foundation for a relationship. In other words, if you admire your partner, not just for how he or she acts with you, but for how they operate in the world as a whole, it helps strengthen your love, since it is inevitably prone to falter though the years.
You can find Terry on Twitter, Facebook, and, movingpastdivorce.com. Terry's award winning book Daughters of Divorce: Overcome the Legacy of Your Parents' Breakup and Enjoy a Happy, Long-Lasting Relationship is available on her website. Her new book, The Remarriage Manual: How to Make Everything Work Better the Second Time Around, was published by Sounds True on February 18, 2020. Her books can also be ordered here.
I'd love to hear from you and answer your questions about relationships, divorce, marriage, and remarriage. Please ask a question here. Thanks! Terry