Do you ever wonder if you'll get out from under the shadow of your divorce or toxic relationships? Do you worry about repeating the patterns of the past?  The challenge of creating and maintaining a healthy, long-lasting relationship is where you fell short. But you have an opportunity to learn from your mistakes and build the kind of relationship that escaped you previously.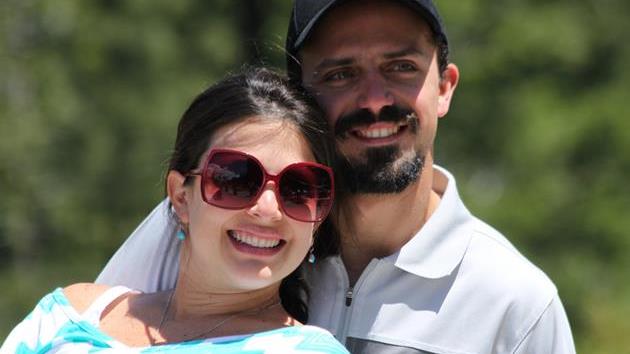 Allison, in her late thirties, spent over two decades experiencing turmoil in romantic relationships. Because she had little insight into her past, she found herself reenacting the painful memories of her former relationships and selecting partners who were wrong for her.
Allison's ex-husband was unfaithful for several years and she discovered this when she read a text message on his phone. He did own up to his behavior and apologize but the wound was so deep that it didn't heal. Rather than allowing herself time to heal, Allison continued to date a series of men who she mistrusted. This pattern left her feeling disappointed, unhappy, and lonely.
Fortunately, with support from a seasoned therapist, Allison gained the insight to break the self-defeating pattern of mistrust and fear of being alone. When I asked Allison what the most difficult parts of an intimate relationship were, she stopped and nodded:
"Trust and intimacy are not my strong suits. I hope that I can break this pattern but I need to be comfortable being alone. One day, I hope that I can find a partner who I can trust, and our relationship will be based on commitment and communication. In the meantime, I'm working on myself and realizing it's OK to be by myself."
There are many reasons why people have difficulty letting go of the past and moving past toxic relationships. Sometimes, children take their parents' offenses to heart and blame themselves when they are neglectful or distant. After all, children want to admire their caregivers and so when they do things that are untrustworthy, children blame themselves as a way to make sense of their world.
Some people even create a narrative for their life that focuses on suffering and blame. If this pattern continues, it can cause the person to develop low self-esteem and feel that they are unworthy of love. However, self-love can be improved over time though awareness and choosing relationships that bring out your best self and nourish you!
The following tips will help you to heal from the past and to make healthier choices in relationships in the present:
Work on developing positive friendships with people you meet and take it slow. Keep in mind that being comfortable being alone is a good skill and it gets easier over time.
Learn to trust your instincts and judgment. If you feel uneasy with someone, there's probably a reason.
Don't rush into making a commitment to someone until you have a strong friendship and are fairly sure that your values and beliefs are in line with one another.
Develop positive self-talk to counteract negative automatic thoughts (that pop into your head) such as "I'm stupid" or I'm not good at relationships." Instead, say to yourself, "I'm learning from my experiences and getting better every day." Post these positive affirmations on sticky notes in a prominent spot in your home.
Find Terry on Twitter, Facebook, and, movingpastdivorce.com. Terry's award winning book Daughters of Divorce: Overcome the Legacy of Your Parents' Breakup and Enjoy a Happy, Long-Lasting Relationship is available on her website. Her new book The Remarriage Manual: How to Make Everything Work Better the Second Time Around was published by Sounds True on February 18, 2020.
I'd love to hear from you and answer your questions about relationships, divorce, marriage, and remarriage. Please ask a question here. Thanks! Terry