Both men and women stay in relationships that are destructive due to fears about being alone. Our culture promotes the idea that you have to be part of a couple and there is a lot of stigma about being single.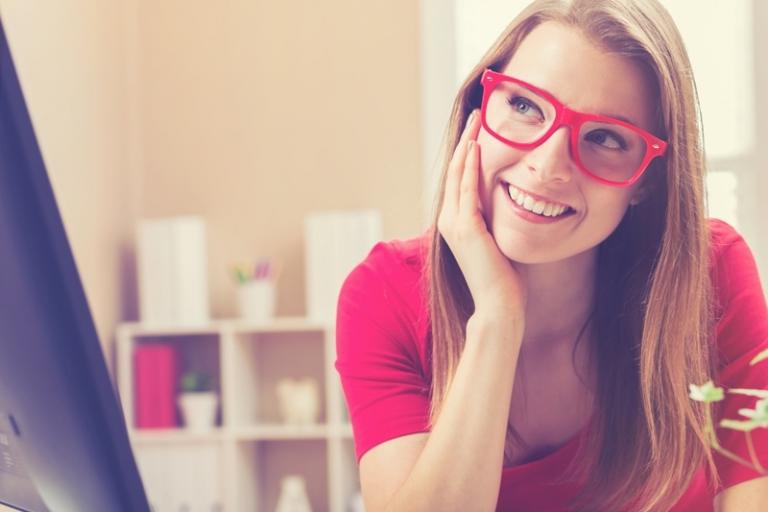 For instance, Kim met Tom on the rebound and she often feels that he treats her badly, breaking promises, arriving late when they are meeting somewhere, and picking arguments with her. Her close friends advise that she break up with him but fears being alone.
If you are currently in a romantic relationship, ask yourself: Am I settling for less than I deserve in the relationship? Research shows that one of the main reasons why people stay in bad relationships is the fear of being single. If this is the case, gently remind yourself that you are a worthwhile person regardless of whether or not you are in a romantic relationship.
Keep in mind that emotional intimacy is not emotional dependency. If your relationship causes you to be anxious or causes you to question your sense of self, it may not be the best relationship for you. Don't let your fear of being alone drive your decision to stay in a toxic relationship where you are treated badly.
Many people stay in destructive relationships because they consistently put their partner's needs before their own. Often women are raised to focus on others and defer their own needs. Too often they are left with a depleted sense of self and they look for their partner to validate them.
People who are attracted to partners who hurt them often confuse chemistry and compatibility. In fact, they are both essential to a long-lasting healthy intimate relationship. Whereas chemistry (how interesting and stimulating you find the person) is essential to keeping couples interested, compatibility (sharing common values, goals, and having fun together) will help a couple get through tough times.
Jill P. Weber posits that many women consistently put other's needs first and end up in one-sided relationships. The consequence for girls can be profound, with girls and women dismissing their own needs and ending up with a depleted sense of self.
Unless you have self-acceptance and self-love, you cannot believe you are worth loving just as you are. You might try to prove your worth through giving too much to others and being overly tolerant and patient. Author Jill P. Weber writes: "The more you view others' mistreatment of you as something you have the ability to fix, tweak, or amend, the harder it is to develop a positive sense of yourself. Seeing yourself exclusively from the eyes of others disconnects you from the day-to-day, moment-to-moment experience of your life."
Follow Terry Gaspard on Twitter, Facebook, and movingpastdivorce.com. Her book Daughters of Divorce: Overcome the Legacy of Your Parents' Breakup and Enjoy a Happy, Long-Lasting Relationship is available on her website.
Terry's new book,
The Remarriage Manual: How to Make Everything Work Better the Second Time Around,
will be published by Sounds True in February of 2020 and can be pre-ordered
here.