Whether you're a new parent or have watched your kids grow into adolescence, you are no doubt sensitive to the example you set for your children. And while most parents are preoccupied with protecting their kids and presenting model, positive behaviors, many families are influenced and impacted by the less perceptible part of our nature.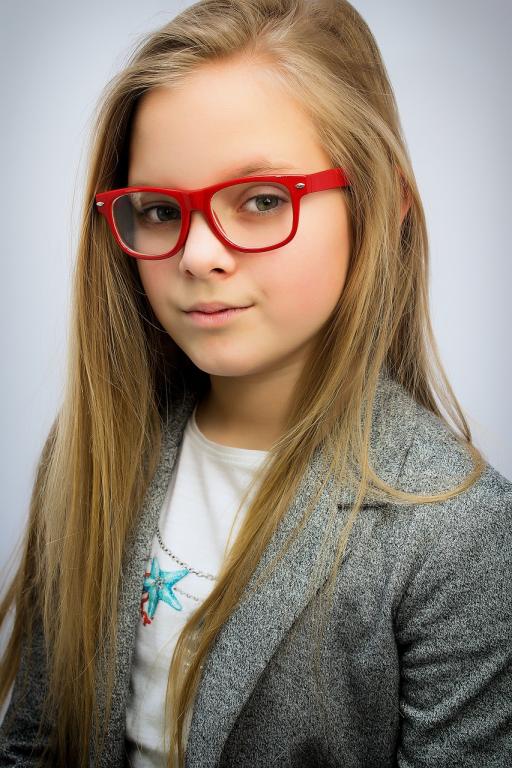 During a recent counseling session, Sydney shared how having an Anxiety Disorder has been a challenge to her as a first-time parent. In counseling sessions, we are focusing on ways she can identify her triggers and learn coping skills such mindfulness to employ when she feels anxious.
Sydney reflects, "I was an anxious child and my mom was overwhelmed after her divorce so she didn't have much energy to help me learn how to deal with my worries. So, I kept my worries to myself and became very fearful of social situations and dealing with things that I couldn't control. I don't want to pass my anxiety onto my daughter, Ava, who is six years old, and already showing signs of anxiety."
In a recent article, originally published by The Child Mind Institute, and now featured on The Gottman's Institute's website, writer Brigit Katz tackles the tricky topic of how the burdens of parenthood can plague children during their development. Katz zeroes in on how parents dealing with anxiety can manage their own emotional state with an eye toward ensuring that those anxieties aren't transmitted to their children.
Katz makes clear that "the transmission of anxiety from parent to child is not inevitable," but warns that children "witnessing a parent in a state of anxiety can be more than just momentarily unsettling…" Indeed, Katz notes that "kids look to their parents for information about how to interpret ambiguous situations; if a parent seems consistently anxious and fearful, the child will determine that a variety of scenarios are unsafe."
These stark realities can be particularly distressing for a parent who simultaneously struggles with anxiety and fosters their belief that triggers for anxiety can't be managed. Awareness absent the ability to control our behavior is acutely frustrating, and Katz highlights this dynamic, writing that "it can be painful to think that, despite your best intentions, you may find yourself transmitting your own stress to your child."
But for parents battling stress and anxiety, there is hope. First, Katz counsels that it's not productive for parents "to get bogged down by guilt." Katz further cites Dr. Jamie Howard of The Child Mind Institute, who advises that "There's no need to punish yourself. It feels really bad to have anxiety, and it's not easy to turn off." In other words, self-care and compassion and key components of insulating your children from your anxiety.
Katz goes on to lay out a series of strategies aimed at intervening in situations when a parent's anxiety is influencing their child. Initially, it's important to "manage stress with mindfulness." Because it "can be very difficult to communicate a sense of calm to your child when you are struggling to cope with your own anxiety." But the practice of mindfulness through breathing exercises can quell the tide of anxiety.
Next, Katz urges parents to "learn your triggers." Cultivating an awareness of the things that set off your anxiety is the first step to "setting boundaries," to prevent those triggers from amping up your anxiety.
It can also be helpful to do what Katz calls "model[ing] stress tolerance" and "explain[ing] your anxiety." In other words, "try to maintain a calm, neutral demeanor in front of your child, even as you are working on managing your anxiety." Additionally, communication is key. Katz sums up this strategy succinctly, writing that "while you don't want your child to witness every anxious moment you experience, you do not have to constantly suppress your emotions. It's okay — and even healthy — for children to see their parents cope with stress every now and then, but you want to explain why you reacted in the way that you did."
Lastly, parents coping with the fallout of anxiety, should apply those techniques of mindfulness in order to "make a plan." Katz suggests that parents "come up with strategies in advance for managing specific situations that trigger your stress," noting that it's appropriate to include your child in the plan you develop.
All of these strategies are infinitely easier to employ when you do so with the help of a support system. Anxiety, and the guilt it engenders, can be stifling and utterly overwhelming. But it's crucial to know that even though you're a parent, you're not alone. Whether you rely on your spouse, friends, a counselor, or even the wealth of mental health resources that exist online, being open to the support structures that exist in your life can calm your fears, keep stress at bay, and control waves of anxiety.
Follow Terry Gaspard on Twitter, Facebook, and movingpastdivorce.com. Her book Daughters of Divorce: Overcome the Legacy of Your Parents' Breakup and Enjoy a Happy, Long-Lasting Relationship is available on her website. Feel free to ask a question here.
Terry's book, The Remarriage Manual: How to Make Everything Work Better the Second Time Around, was published by Sounds True in February of 2020.