It was a secret, but the folks at Ave Maria Press sort of spilled the beans!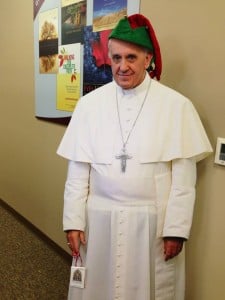 Wait, what's that in his hand? What is he getting ready to put on the tree? Let's take a closer look!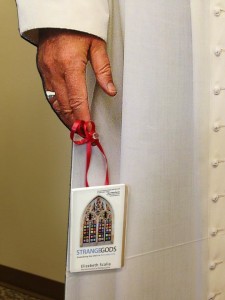 Oh, it's my book! He must have heard that the next printing will include a study guide, which you can also find right here if you care (or dare) to further explore the role idols play in your life!
I'm actually kind of relieved that he is not holding my other book in his hand because you know, it's a perfectly nice book, but perhaps not a title a pontiff should be holding. it's a perfectly nice title too, in context, but um…potentially misunderstood.
But at least it's finally in print! Finally! and (on the Kindle side of it) it even has a gratifying review! I'm told it takes a few days for print and kindle pages to sync. But, at least it's finally out there, and look at the back!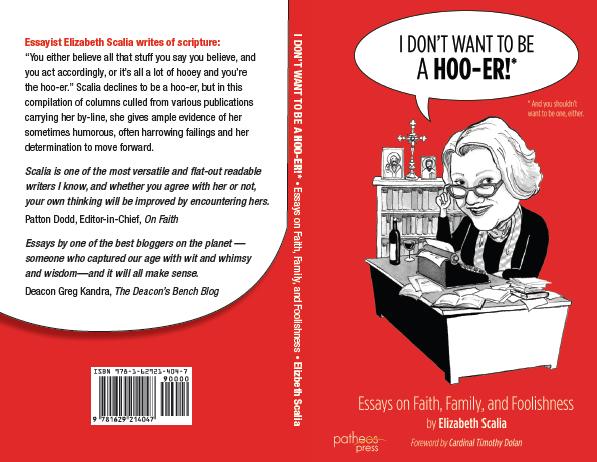 And if you like the cover art, check out Jason Bach's cartoons! I love them. He's a talented guy!