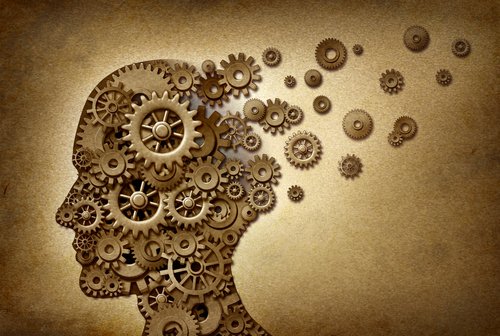 Yes, the headline sounds appalling and weird, because the story is appalling and weird.
On Tuesday, the lifeless body of Richard Talley, 57, the CEO of American Title Services was found in his Centennial, Colorado home.

Talley's death was a strange one indeed. The Denver Post reported:

A coroner's spokeswoman Thursday said Talley was found in his garage by a family member who called authorities. They said Talley died from seven or eight self-inflicted wounds from a nail gun fired into his torso and head.

Prior to founding American Title Services, Talley was a financial officer at investment firm Drexel Burnham Lambert in Chicago.
I can't even begin to imagine a human being repeatedly shooting himself in the head and torso with a nail gun.
I mean, I can imagine someone doing that if someone else is standing over him holding one of a kid hostage, or threatening to destroy loved ones. Outside of that, what makes you choose self-torture over a quick end? Terrible self-loathing, I guess?
The suicides are beginning to add up for men in financial positions. In late January three such killed themselves over six days, and another has apparently gone into hiding:
. . .details emerged about the work of the three that suggests at least a passing commonality – that is, the institutions they worked for were all connected to investigations in the United States or the United Kingdom for various types of fraud or misconduct.
People have been investigated for fraud and misconduct before
, faced jail time and ruin, what could be so awful about these shenanigans that people would rather die or disappear from their lives, than face it?
I don't pretend to know what it means. Perhaps if one is completely attached to the material, if one's whole sense of self-worth is attached to the things, and the niceties and the respectability — and if all of that seemed about to be lost — people might suppose there is nothing else to live for, and kill themselves? Bankers did it, after all, after the stock market crash in 1929.
Still, this is a disturbing trend. Perhaps we simply have not communicated enough to the world that life is worth living — that even when it is very difficult, there is love. Perhaps these men didn't believe anyone could love them, anymore, with more shame and less stuff?
A friend says: "if the news is bad enough to make somebody shoot himself numerous times with a nail gun, I really do not want to survive the apocalypse."
Indeed.
By the way, Lent begins on March 5. Perhaps not a moment too soon.