Read these observations on intra-Catholic squabbling, by Thomas Merton, Conjectures of a Guilty Bystander. He could be writing about our own era.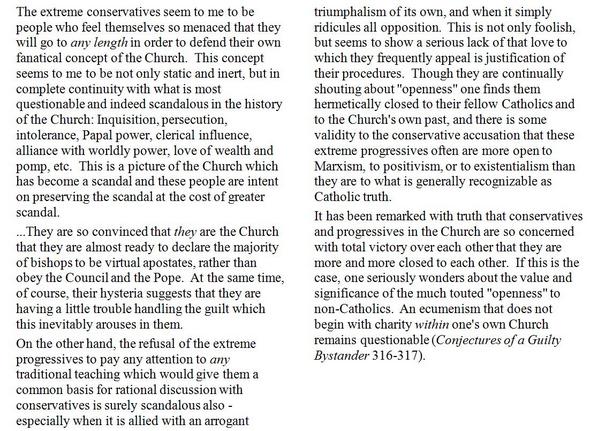 Truly, nothing new under the sun. Somehow despite fractious councils and what appears to be our normal amount of intra-warring, the church remains. Have a little faith.
Thanks to Greg Hillis, (on Twitter @gregorykhillis) for that delectable and consoling excerpt.
Frank Weathers says Merton is a Time Lord. So it seems!