In celebration of the Year of Consecrated Life, today is a particular sort of "open house" day for many religious orders; nuns and brothers and priests are greeting guests in parlors and chapels, showing something of their homes and how they live their lives.
Kathryn Jean Lopez got a bit of a jumpstart on the day by sharing tea and laughs with the Summit Dominicans who, when we last left them, were rescuing an older nun from a freezing elevator.
Religious tend to be optimistic and welcoming people and so today they are getting a chance to give witness to how a consecrated life has contained within its disciplines, a great deal of freedom and joyfulness.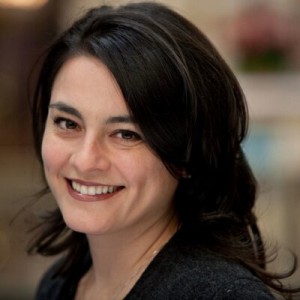 Someone else is giving witness to another kind of consecrated life, today, and in a very moving and inspiring way. Our Faithful Traveler, Diana von Glahn, who just recently initiated a Kickstarter event to raise funds for a project dear to her heart — a video exploration of the Mission Churches of California — has today announced that, despite the stunningly generous response by readers, she is terminating both the Kickstarter fund and the Mission project, to attend to her husband who has suddenly presented with some serious health issues.
As she explains, she is putting down the beloved cameras and video equipment and travel bags because as much as important as her work is, for her, it is not her vocation.
Her vocation, she explains in the video, is being David's wife and partner.
In sickness and in health; it's a promise and a vow made in the presence of God, just like the profession of a religious. We forget, sometimes, that marriage is also a consecrated life, as two become one flesh.
Here Diana is doing what is — for some — utterly unthinkable, but as she writes:
Sure, I could hire someone to film with me, and I could hire someone to edit for me, but at the end of the day, the nature of this project–created for God by the two of us–would change completely. It would no longer be us doing it. It would be me doing it. And that doesn't appeal to me.
I think Diana is giving really brave — and very necessary — countercultural witness, here. We are an exceedingly career-oriented, title-oriented nation: if you're not working, if you're not producing something and creating and updating a bio for yourself, what are you doing in America, anymore?
You're giving a…spousal assist…to your…beloved companion, to whom you are…kinda consecrated?
Say Whuuuuuut?
It's clear Diana and David were looking forward to doing a lot of shooting and filming for the upcoming World Meeting of Families in Philadelphia. Instead, they may give us something else to look at, than a video, albeit one with excellent production values. They may end up helping us to re-focus on that crazy idea that when a vow is made before God, it means something too big to be subjugated to the amusements and concerns of a career, no matter how much we love our work.
I know a lot of people who might need to hear that message in work-a-holic America. Including me.
Please pray for Diana and her husband David, as they get ready to make a different kind of pilgrimage. They are extremely faithful travelers — among the most faithful I've ever known — and they are stepping forward, as ever, in love and trust.
UPDATE:
Lisa Hendey also gives witness to marriage, today. Man, I need to get to work…