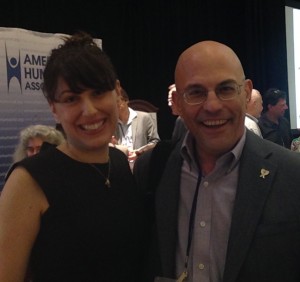 Yes, you read that correctly.
One of my feminist heroes, Jessica Valenti, has suspended her social media after being on the receiving end of endless hatred and death threats. Some of those were directed at her 5-year old daughter.
You can read more about it at this link.
Ms. Valenti was the recipient of the American Humanist Association's Humanist Heroine Award in 2014. I was honored to meet her. I hope that Humanists everywhere will rush to her defense. Write to Twitter. Face down these cyber-hooligans.