… It takes an almost monumental amount of effort to help my son secure a place in his life where he can just be boy. I realize that as I single mother I can not replace the absence of his father and fatherly influences so I don't even try.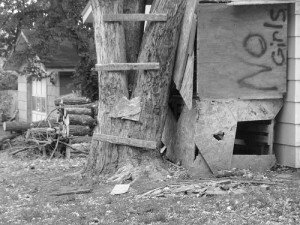 Instead, I actively seek opportunities and organizations that cater to young men and, more specifically, are led by positive masculine role models. This is no small task. In schools the majority of instructors are female… and liberal. Deadly combinations to a young man. Most of these female teachers do not like boys and will be quick to tell you young men are always their most difficult students. Instead of recognizing there exists major biological differences in how boys and girls learn these 'educators' attack young men as 'problem children' and suggest they be fed Ritalin. You can thank feminism for this. Feminism was not a champion of women's rights and gender equality. That was just a ruse. The real agenda of feminism was to indoctrinate into society the belief that women are better than men. To a liberal and feminist, qualities associated with manhood are bad and aggressive. So young men in school are not allowed to rough house on the playground or be competitive in sports and academics.
To combat all this negativity directed at boys I have my son involved in exclusively all boys' clubs and organizations. He is training to be an altar server at a parish where girls are not permitted to serve. He is in a boy's choir and has been a Cub Scout for 4 years. Each of these organizations are led by great men whom my son looks up to. Of these, the one association that has been the most positive influence is the Boy Scouts.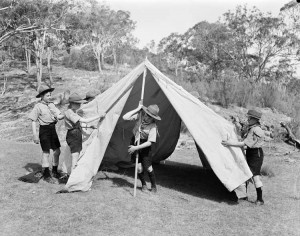 When I was approached to be a den leader I adamantly declined. I do not think mother's, no matter how well-meaning, need to be involved with Boy Scouts as leaders. It is not sexist to suggest that mothers can bring the snacks to meetings or handle the administrative aspects of their son's pack instead. It's not sexism; it's a matter of recognizing who is more qualified for the task of leading a group of young boys on camping trips and other manly excursions.
In the news this morning was the story of a young boy fighting to join the Girl Scouts, or more accurately, his mother is fighting to get him into the Girl Scouts. I suppose it's only a matter of time before some other abrasive woman decides her daughter deserves to be in the Boy Scouts and cries 'discrimination'. No matter how bad this little boy and his mother want him to be a girl, he is not. Perhaps if this child had more male influences he would not want to be a girl. It is the mother's responsibility to help her son discern this, not demand that an entire organization dumbly turn a blind eye to the obvious.
I firmly believe that boys, and girls too, need to have separate organizations that allow for free expression characteristic of their gender. Children learn by emulating the behavior of their peers. Simply, boys learn how to be men by interacting with men and being around other boys. To demand that boys and girls participate in everything equally does the opposite for equality. It breeds resentment and frustration.