… Seems like Lowe's is getting some heat over their decision to pull advertising from TLC's show 'All-American Muslim'.
Some State Senator is looking to make a name for himself and waste everyone's time and money by threatening to take legislative action if Lowe's doesn't apologize to Muslims and reinstate its ads. "The senator vowed to look into whether Lowe's violated any California laws and said he would also consider drafting a senate resolution condemning the company's actions."
*Yawn* Company's have the right to decide how and where they wish to spend their money for advertising. If the intentions of Lowe's are bigoted and racist, so what? Then boycott Lowe's and shop at Home Depot instead or, even better, your local hardware store.
The issue of advertising aside for a moment, let's talk about propaganda; which I believe 'All-American Muslim' really is. Propaganda and a bid for high viewer ratings. If TLC wants to bring socially aware entertainment to it's viewers how about a reality series smashing the long standing and acceptable Catholic stereotypes so favored by Hollywood and network execs.
Remember her?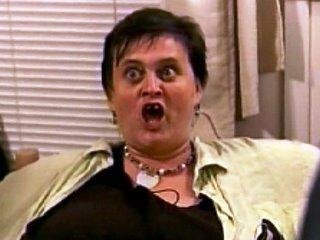 Oh, I know! How about a reality series documenting the lives of Christians in Muslim dominated countries. Talk about explosive subject matter. Now if you'll excuse me; I'm off to buy some lumber from Lowe's for my underground doomsday bunker.