… I must say, it was quite refreshing to attend a Catholic Conference that talked about Church history, the importance of reclaiming our cultural identity, and honoring long forgotten traditions.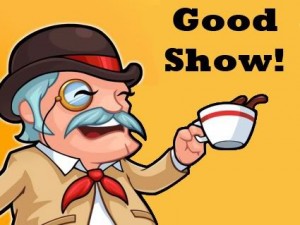 The speakers were Joseph Pearce, Joanna Bogle, and Fr. Longenecker and they covered everything from English martyrs, the Protestant Reformation, the connection to American and English Catholicism, long forgotten traditions, how fat Chesterton really was, and if Shakespeare was Catholic.
There was an incredible amount of information so I'll briefly touch on the basic highlights. Fr. Logenecker opened the conference with an introduction on Catholicism in medieval England and dispelled quite a few misconceptions about the "Dark Ages". We've all heard them… Oh, the Church ran everything and prevented people from reading the Bible. Then the Protestant Reformation swept through and brought light to lowly serfs toiling away in darkness and finally allowed them to love Jesus. Or at least that is how that particular chapter in history is typically taught. Fr. Longenecker described a country parish before the Reformation and explained how a division of power was established with the Church and the people. He illustrated the sacred infrastructure of life as opposed to the government infrastructure set in place after the Reformation and painted a more jovial picture of daily life in medieval times than one often hears.
Joanna Bogle, described as the Catholic Julia Child and author of A book of Feasts and Seasons, followed Longenecker's introduction with a delightful talk about the liturgical year and the lost traditions of the Church. She beautifully illustrated the idea that tradition is a something that moves and grows and not something outdated to be looked on with disdain. To show the connections from our traditional past to our traditional present she used the language of the Church as her examples. She talked of growing up and thinking the word "shrove" meant pancakes because of the practice of having pancakes on Shrove Tuesday. Logical enough. However, she went on to paint a richer more spiritual meaning of Shrove Tuesday by dissecting the word Shrove. Shrive – verb: Hear the confession of, assign penance to, and absolve. Confession is what we do the last day of Lent so we are freshly shriven souls in preparation of the penitential liturgical season.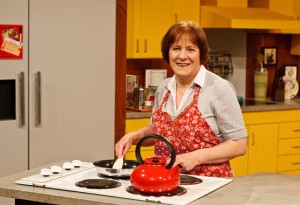 She stressed the importance of words and knowing their meanings because many of the names we use have strong Catholic connections. I wish I had more time to devout to her points because it really was fabulously interesting. All I can sugesst it to look into her book.
Next we heard from Joseph Pearce, a wonderfully devout Catholic who was converted by the writings of G.K. Chesterton. His conversion is quite remarkable.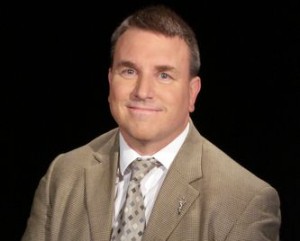 He talked of Chesterton's humor, his ability to argue without quarrel and how to maintain innocence while growing in wisdom. After the break Pearce came back and gave a compelling case for Shakespeare being a Catholic – which I am now wholeheartedly convinced he was. I purchased his book, Through Shakespeare's Eyes – Seeing the Catholic Presence in the Plays, and can't wait to examine these plays through his perspective.
Believe me, there was so much more. I hope the talks were recorded and will be made available online. If not, then if they speak again and are in your area I highly recommend making the time to hear their insightful views on English Catholicism.
I'll end here because it's late and I have a big day ahead of me tomorrow, but Digi caused trouble… as to be expected. At the end of conference where the speakers took our questions, she asked whether parliamentary measures had been taken in England to prosecute Church members for hate speech citing the Church's stance on homosexuality as an example. Mr. Pearce tried to answer the question but the minute he said the EU was a monster a gentleman cried out "I object! You are giving the people false information!". Never a dull moment, folks.
As soon as she downloads the photos I'll provide them here but that may have to wait till Tuesday.
I bid you all good night. Tomorrow … DC.