Sometimes liberals make it all too easy, there's almost no sport in it anymore. Take this entry from Feministing.
(If you see this bus driving around–please run and call a friend. It's full of people that want to force their scary beliefs on to you)

On the spot ultrasounds seem to be taking the anti-choice country by storm. First, in Texas, where there is a rogue van called "Save the Storks" that is driving around and randomly offering those that are pregnant ultrasounds.
Yes. Run and hide. Because I heard from my lesbian co-worker's partner's hairdresser's cousin said they actually hogtied a pregnant girl and threw her into the back of one of those vans bound and gagged. She was forced to *gasp* look at an ultrasound and then register for the Republican party. My lesbian co-worker's partner's hairdresser's cousin said it was the most traumatic thing that ever happened to her – you know, after the abortion and all.
Reading further…
…in suggesting that babies come from "Storks," we are forced to see exactly how archaic and, frankly, childish the anti-choice Texas evangelists framework is for women and other people with uteri.
I've come to expect this hyperbolic emotional shrieking from the left. Theirs are hysterical arguments not based on any research or, apparently, basic knowledge of human anatomy. "Women and other people with uteri"? I'm sorry, what?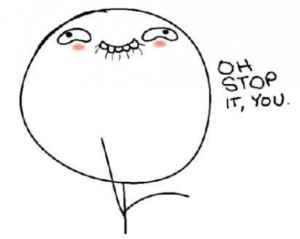 And finally…
I am unclear how any of these on the spot sonograms–traveling and otherwise–are medically safe or legal. Oh, what, you a doctor now?
Oh, what, you didn't know that doctors are not the same things as licensed sonogram technicians? It's OK. There is a lot you don't know, apparent from your writing. A quick Internet search – commonly referred to as fact checking and research in the writing world – will quickly put your mind at ease. The sonograms are indeed conducted by licensed sonographers.
And what is all this talk about "shaming" a women into a keeping her child? If abortion is not murder and the fetus is just a clump of cells than shaming would be a terrible tactic for the pro-life side to take. There would be nothing to be ashamed of.
Yet, it's been proven over and over again. Ultrasounds work. Just ask Abby Johnson, the Planned Parenthood director who resigned from her position after watching an ultrasound of an abortion. Ultrasounds remove the shroud of ignorance and help woman make informed choices. Oh, there's that word again. Choice. Please tell me exactly how it is pro-abortion advocates have the audacity to call themselves pro-choice when they aggressively work to keep women from obtaining necessary medical information? Clearly a lower abortion rate resulting from the free and voluntary choices of well-informed women should be welcome news to everybody. Well, welcome news to everyone not profiting off the blood of aborted children.
According to the State of Oregon Department of Human Services and Options PRC Statistics, "among those classified as being at high-risk for choosing abortion and who declined our offer to return for an ultrasound exam, at least 75% eventually had abortions. But among those who had an ultrasound, the abortion rate was only 30%."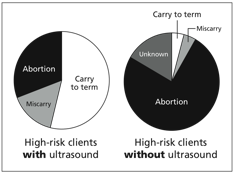 That is why there are groups like Save the Storks. They are fighting for a woman's right to make informed choices by making medical technology readily available and free of charge. How can anyone claiming to be a feminist and pro-woman be opposed to that?
No seriously, how? Tell me because I cannot, for the life of me, follow the leaps in logic.