… I'm sorry Mr. President, who exactly again is waging a "war on women"? Just so we are clear; your administration is against gender discrimination as long it doesn't prevent monies from flowing to your bedfellow, Planned Parenthood.
I wonder, would the bill pass if it proposed to ban abortions based on race (something that was actually in an early form of this bill)? Are you not the least bit worried, Mr. Barry, that recent polls show a growing trend of voting people identifying as pro-life and internationally girl infanticide is considered evil. I know history isn't your strong point *cough Polish death camps* but surely you remember 1995? Oh, wait. You were probably high, or busy eating dog. Whatever.
During that UN Conference a platform was adopted that established "eradicating violence against the girl child" as global priority and it sought to "enact and enforce legislation protecting girls from all forms of violence, including female infanticide and prenatal sex selection."
You know who bans sex-selective abortions, there Barry?
Hong Kong
, Singapore, South Korea, Taiwan, India and Vietnam. Wait, what? China, yes, even flipping baby hating China has
officially
outlawed the practice.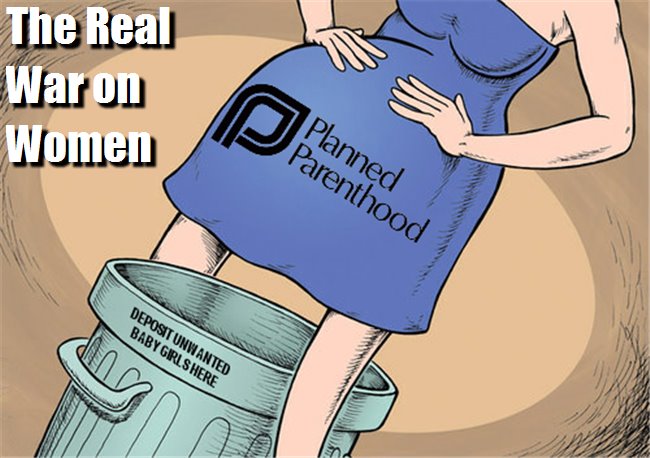 In other news: ALL mainstream media news outlets have full coverage of, who else, John Kerry and …. squirrel!