… What happens when Chicago Alderman Proco Joe Moreno says, with the support of Chicago Mayor Rahm Emmanuel, that he intends to block the chain from opening its second Chicago location over president Dan Cathy's position on gay marriage? Surprisingly, the ACLU says "wrong". The ACLU's senior attorney Adam Schwartz told Fox News:
"The government can regulate discrimination in employment or against customers, but what the government cannot do is to punish someone for their words,"… "When an alderman refuses to allow a business to open because its owner has expressed a viewpoint the government disagrees with, the government is practicing viewpoint discrimination."
One might begin to think it's the First Amendment that's not part of "Chicago values"; however, the 30 Chicago alderman that have been convicted of criminal activity are. Oh, and that anti-semite whack-a-doodle, Louis Farrakhan; he exemplifies Chicago values too.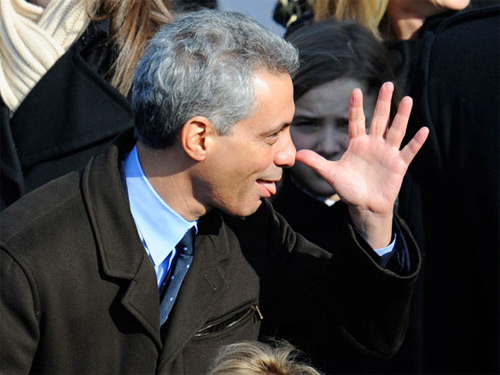 Yup. That's the Chicago way.