Calling all you clerics, nuns, and holy servants of the Church. I want you to take a picture of yourself snapping on a nice juicy Chick-Fil-A sandwich wearing your habits, cassocks, and man lace in honor of Chick-Fil-A Appreciation Day.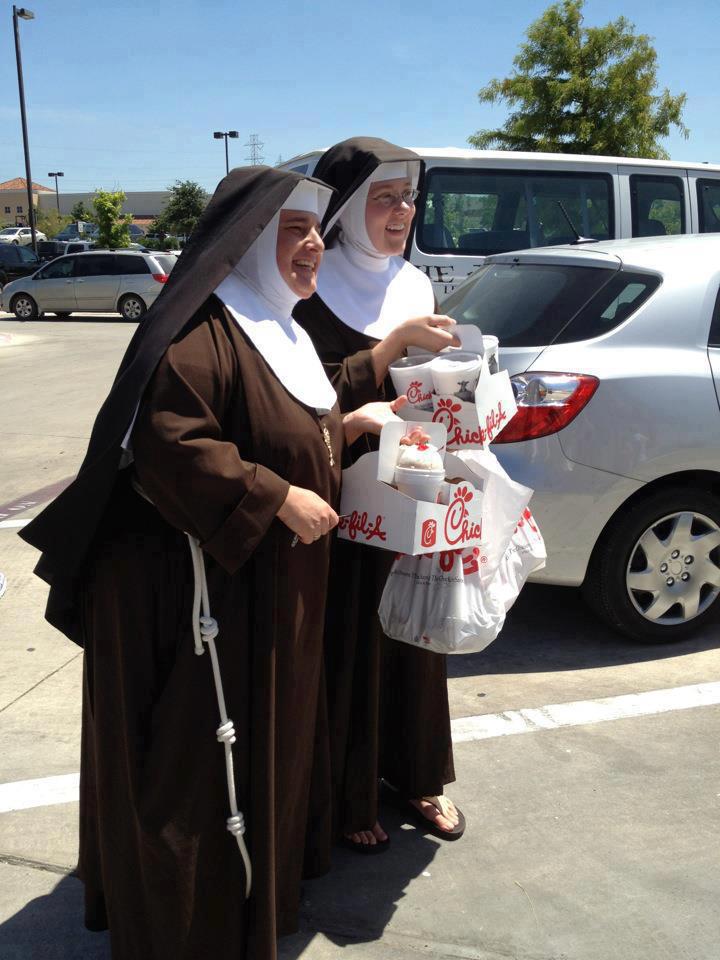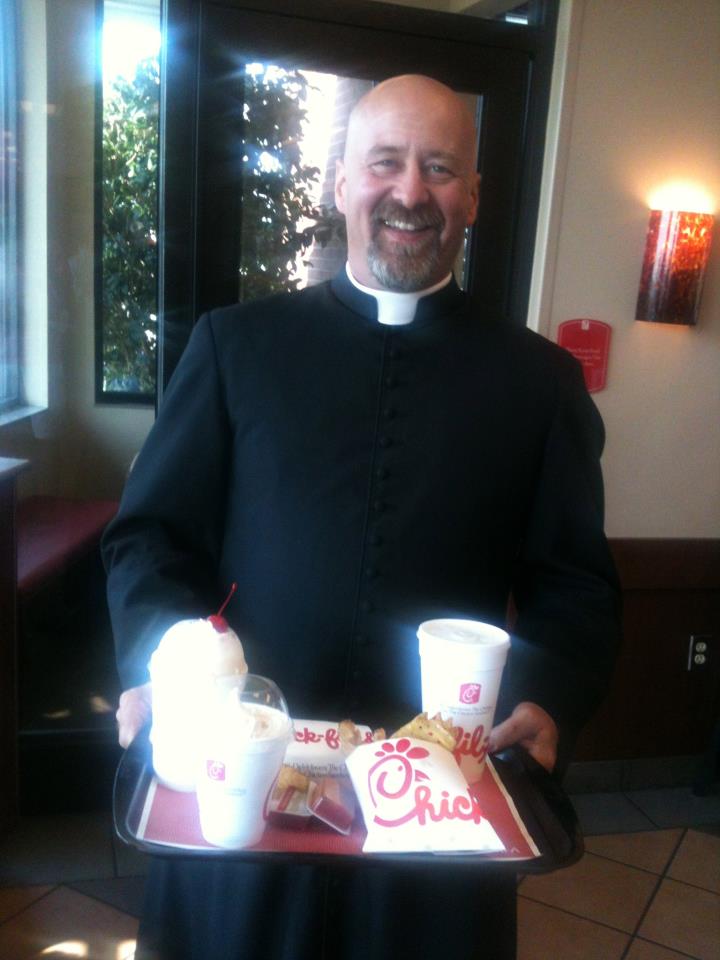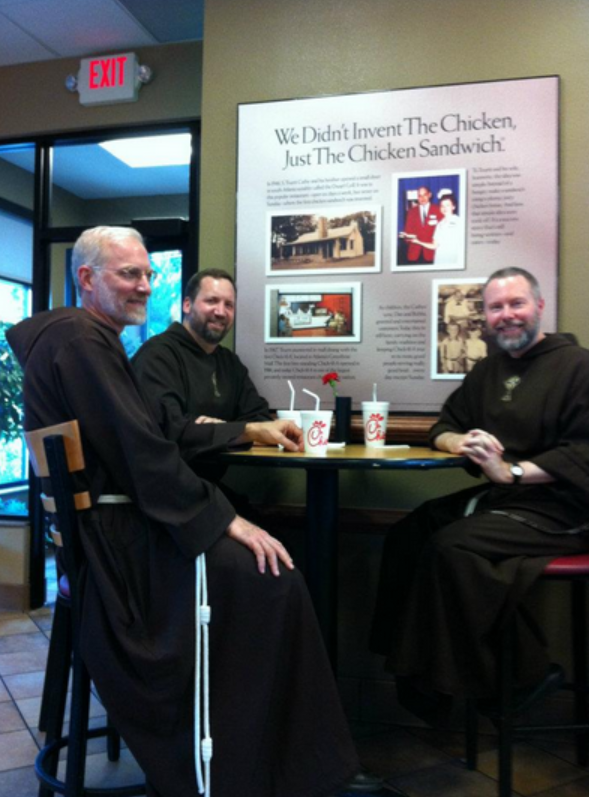 From EWTN's facebook page.
If you want them posted here email me at the_crescat@yahoo.com.
Bon appétit, mes amis!
Related Links: How To Fail At A Boycott, images of those hateful bigots of intolerance, Chick-Fil-A, serving the food and cold water to the protesters for free, and if you want sales to go through the roof get the gays to boycott you.