… I went Uptown last night to check out the vibe as Charlotte prepares for the DNC. I was expecting (oh, I don't know) maybe something a little grander than this…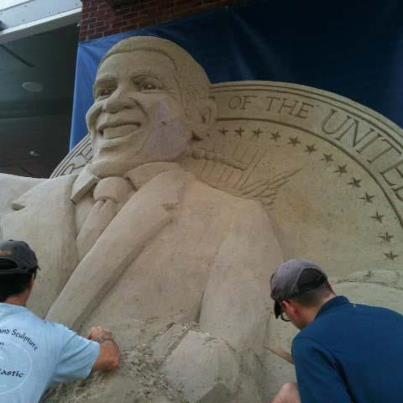 A poorly made sand sculpture of Obama.
Charlotte was a ghost town. I saw two drunk women staggering down the street and a homeless guy playing the bongos. Actually, he may have just been a remnant from Occupy Charlotte. That was it.
What is the feeling in the city right now? Discontent and aggravation. Many businesses and restaurants Uptown have simply shut up shop. Security and road closures are making it next to impossible for locals to get around and conduct business. People are being told to work from home, or leave town. Last night confirmed the mass exodus. Irony Alert: Business owners shutting down and losing money while the president makes campaign promises to help the economy and increase jobs.
Stay tuned as I drive around Charlotte in my car covered with Romney stickers, aiming to misbehave.
As for that sand sculpture. I can't put my finger on it. It needs… something.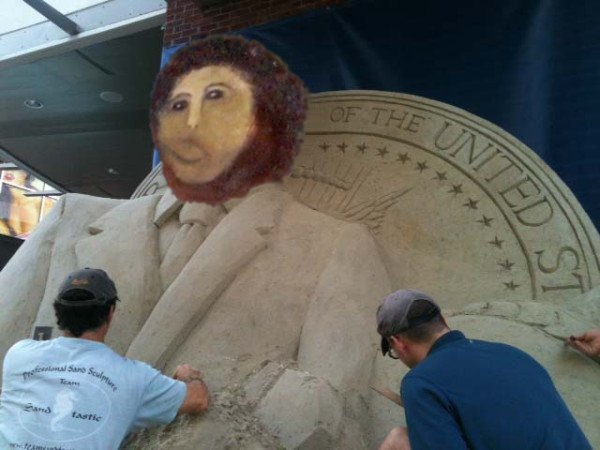 Ah, there we go. Much better.
Thanks Colin and John. You guys are the best.