… The worst part about growing up is all the responsibility. Get a job. Pay the bills. Keep the kids alive. You always have to do the most sensible thing and make compromises for others.
No. Not this time.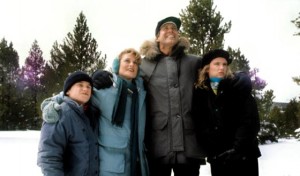 I want to chop down my own Christmas tree this year. Never mind that the last time I held an ax involved testing the response time of the local paramedics. None of that matters. I want to get in my car and drive to the woods, hike through the snow covered forest and select that one special tree to chop down and drag home. I've wanted to make this Christmas memory every since I saw Christmas Vacation. And no one is going to stop me.
I don't care how impractical it may be and I don't care that there's a tree lot less than a mile from the house. I want what I want and I want this, my Clark freaking Griswold moment in the woods with my family! We are going to do this and they are going to like it or, so help me, someone is getting maimed.