… I was unable to make it to this year's March For Life but that didn't stop me from living vicariously through your photos, tweets, and blog posts. I was there in spirit. Below you'll find pictures and links to people who were able to attend this year's march on the landmark anniversary of Roe v. Wade. Oh, speaking of Roe, here's a fun fact…. Norma "Jane Roe" McCorvey is now a Catholic who works tirelessly to end the law that bears her name.
Thank you to all those who suffered the freezing temperatures to support this noble cause. Thank you for representing and sharing your photos and experiences online to spread the pro-life message.
Matt Cassens photo of His Excellency, Bishop Kevin C. Rhoades with seminarians. See more at St. Blogustine.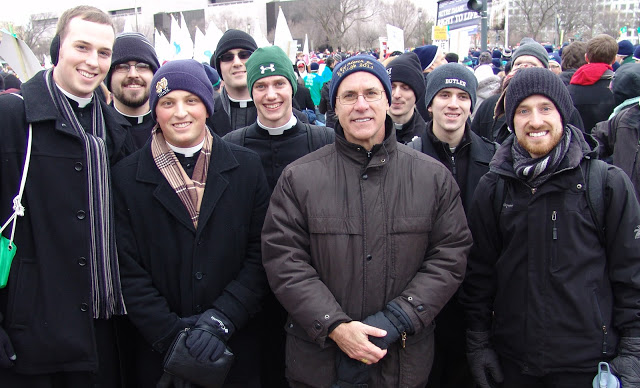 Church Militant TV's photo of the crowds.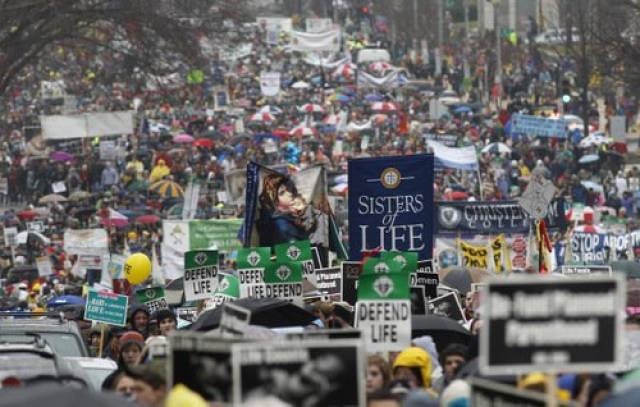 Lori Fowlkes photos shared on facebook – used with permission.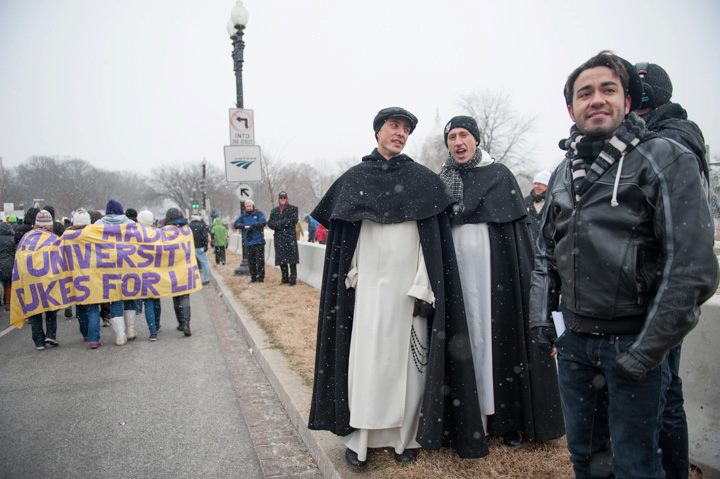 My awesome bishop, Bishop Jugis, Diocese of Charlotte. Photo by Catholic News Herald.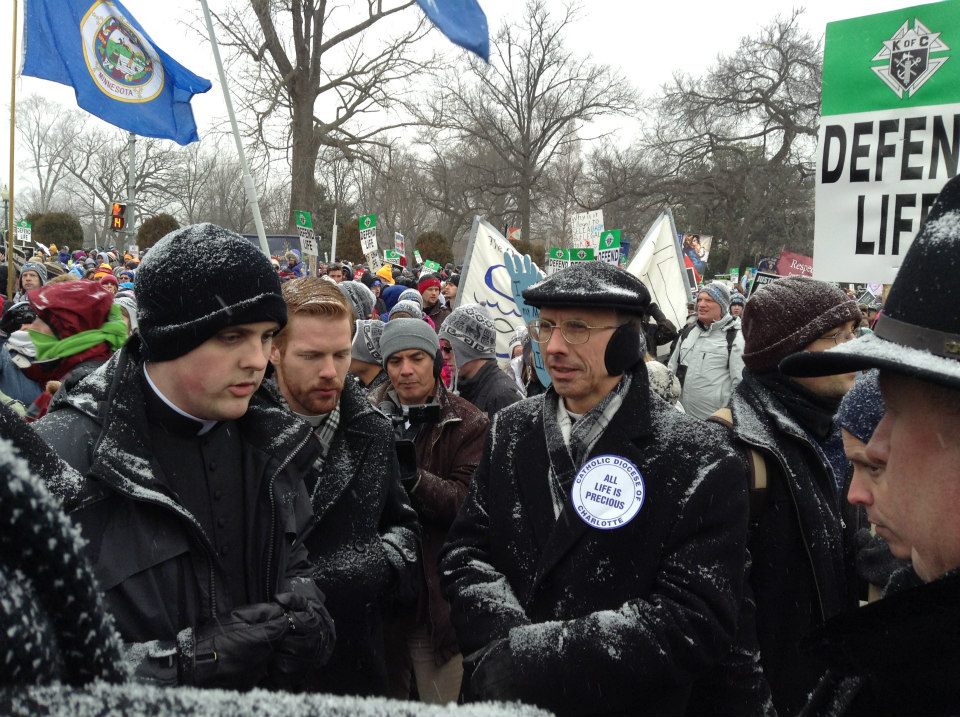 Nuns I want to hug! Franciscan Sisters, T.O.R. of Penance of the Sorrowful Mother.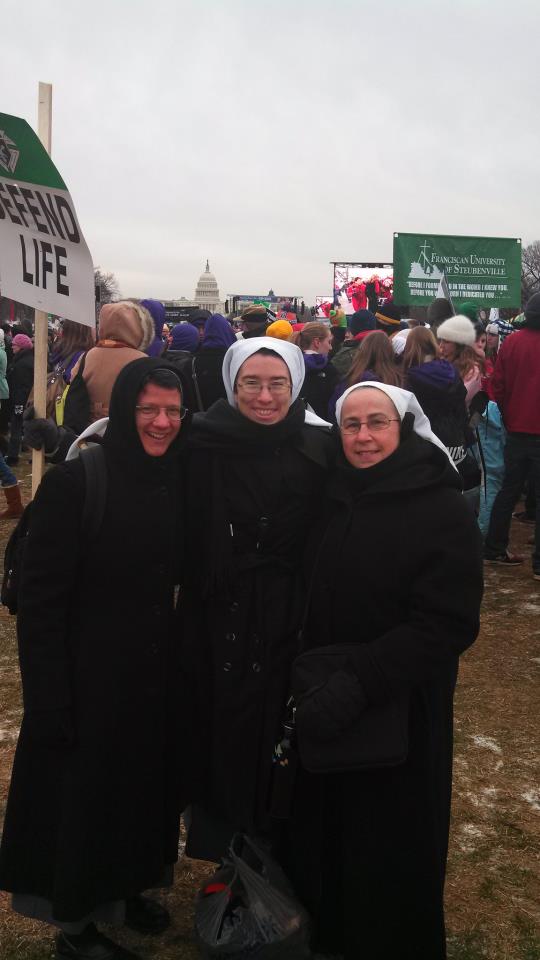 And this guy winning at the March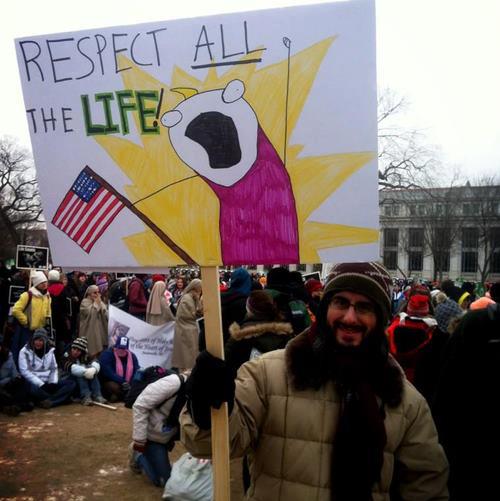 Gretchen Filz coverage on the March featured in the Catholic News Herald.
If you have any photos or posts you'd like to share, drop me a line and I'll add them here.