… Well, I do love me some ecclesiastical bling. Should I get the towels monogrammed to reflect the new title? I'm not sure whether to be slightly embarrassed, flattered, or horrified at my potty mouth. Allow me to present to you the hazards of conducting interviews while drinking wine.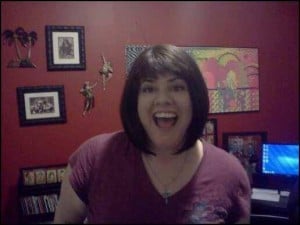 Like the continuous play of a rugby match, Ms. Fernandez completed her interview within a single eighty-minute session on Facebook chat. And a bottle of wine. The thread was at times chaotic, but never boring, and even adversarial at times — after all, we are both former ruggers.
Read the FULL INTERVIEW here.