From my inbox, a reader's question. Published with permission …
Dear Crescat,

I just started dating again after my divorce three years ago. My friends suggested I try Match.com. I signed up for it and met a really nice guy who seems decent. We exchanged a few emails and he asked for my number to call me. We exchanged flirty text messages for a couple of days and then he finally called. I was in class (I go to school at night) when he called so I couldn't answer.

I called him back the next morning and wasn't able to reach him so I left a message and sent a text later in the afternoon apologizing for not being available. He texted back that it was fine and asked when would be a good time to call. I explained to him that I work part time during the day, go to school at night, and have two children that have after school activities and that I was usually free Wednesday night after 8:30 pm.

He texted back that he'd call me then. Wednesday night came around, the kids were in bed, and I waited for his call. Only he didn't call till 9pm and when he did I was in the bathroom. I wasn't going to answer the phone from the toilet so let it go to voice mail and then I called him right back.

But he didn't answer! I know he was there because he just called me literally 2 minutes ago!

I texted him back apologizing and letting him know I was here if he wanted to call me back. Only he never did. I waited till about 11pm and then just went to bed. I tried texting him the next day to see how he was and sent an email but I haven't heard from him since.

I am just getting frustrated because this happens all the time. One minute men are interested and the next they just disappear with no explanation. My sister says men are commitmentphobes and thinks my divorce probably puts them off or the fact that I have kids.

If men took the time to get to know me better before completely (and rudely) disappearing they'd find out I'm really not all that demanding. Since I have kids and have been married I'm in no hurry to get remarried. I just want a nice guy to spend time with, someone to go to the movies with, hang out with, and have "romance" (wink wink) with from time to time.

Is that so unreasonable to hope for?!?

Sincerely,

Tired of the Games
I get letters like this frequently. The circumstances may differ, details tweaked a bit, but essentially they are all the same.
Why is it so hard to find the perfect man and why are so many of them afraid to get serious, they ask.
The source of the problem is always the same. Objectification. Well that and unrealistic expectations. But mostly objectification.
Expecting men to provide you with a service, that service being companionship, without being willing to offer anything in exchange is degrading, insulting, and objectifying.
I would ask, why do women feel it acceptable to treat men in a manner they wouldn't want to be treated themselves?
My reply is as follows…
Dear Tired of the Games,
Games are for children, that's why playing them as an adult is so tiresome. Can I ask, if games tire you so, then why continue to play them?
My friends suggested I try Match.com. I signed up for it and met a really nice guy who seems decent. We exchanged a few emails and he asked for my number to call me. We exchanged flirty text messages for a couple of days and then he finally called.
Why agree to a telephone call and then settle for "flirty" text messages from a stranger? That's what he is, a stranger, right? You've never met him and at this point your only contact had been a few email exchanges. So basically, you are flirting with a complete stranger you've met online.
Ew. Pervy.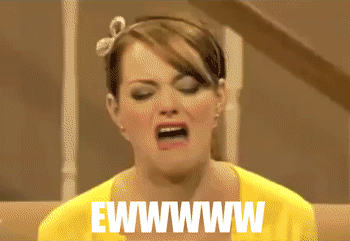 If you agree to a telephone call then wait for a telephone call. If he texts you first, politely reply back that you look forward to talking to him and leave it at that.
If he doesn't call, he doesn't call.
If he does, then for the love of all that is holy, answer the phone. None of this back and forth phone tag nonsense.
He texted back that it was fine and asked when would be a good time to call. I explained to him that I work part time during the day, go to school at night, and have two children that have after school activities and that I was usually free Wednesday night after 8:30 pm.
Nonsense. This is nonsense.
If someone makes the effort to be accommodating and asks when the most convenient time you can be reached is, it's ludicrous to respond with a convoluted and very specific time frame. If you're genuinely interested in someone you'll find the time to take their calls.
From your reply, I imagine he probably heard the same thing I did…
"You can call me. I'd love to hear from you– but only for a few minutes one night a week after I've handled all my other important stuff first. I suppose I can eke out a few measly minutes of my time to do you the honor of speaking with me. How does Wednesday night between 8:30 and 8:32 p.m. sound?" [insert hair flip]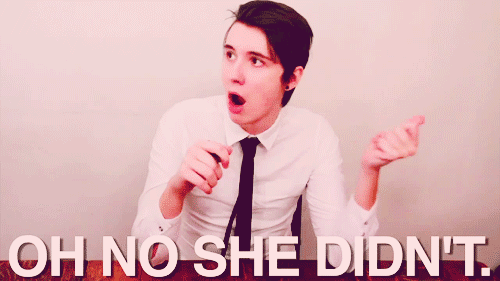 Honestly, I am surprised he bothered to call you again at all. You sound terribly busy. Too busy for a relationship. But God bless him, he called. And then what?
You didn't answer.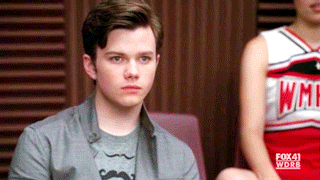 Even more remarkably, you act surprised you haven't heard from him since.
I am just getting frustrated because this happens all the time. One minute men are interested and the next they just disappear with no explanation. My sister says men are commitmentphobes…
It's not that men are afraid of commitment. It's the vibes you're emitting that makes them gun shy. You say you'd like a relationship then do everything in your power to make yourself completely inaccessible when a man expresses his interest. Your words say one thing but your actions say you have absolutely zero interest in being equally committed.
It sounds like you just have too many other important obligations that need your attention and are preventing you from fairly investing the time required to nurture a relationship.
I can see it. Prospective beaus can see it. The only one who fails to see it is you.
I genuinely wonder what makes you think you're ready to be in a relationship again.
If men took the time to get to know me better before completely (and rudely) disappearing they'd find out I'm really not all that demanding.
Here is where I'd also ask if this desire to appear "not demanding" is really a front to make yourself seem less desperate? Because you aren't really undemanding at all. You just want to be perceived that way.
Woman do this all. the. time.
They purposefully make themselves unavailable to avoid looking overly needy. If a lady is too busy for a phone call than she must have this amazing exciting life full of friends and important demands for her attentions. She must be Miss. Popularity.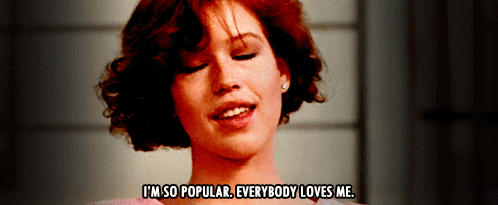 But that would be playing a game, games you confessed to being tired of playing.
Unless you are legitimately that busy, in which case, you shouldn't be dating at all; especially if all you can manage is a single Wednesday evening free.
I just want a nice guy to spend time with, someone to go to the movies with, hang out with, and have "romance" (wink wink) with from time to time.
Honestly, you sound like someone who wants a man around only when it's convenient for her. Kind of like a dog that patiently waits at your feet for affection. Would you respect a man like that? Probably not.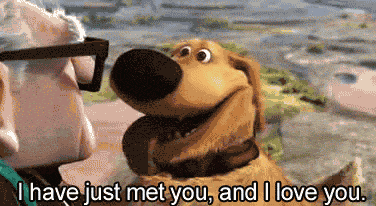 You want someone to go to the movies or dinner with? Fine, phone a friend or family member you've been too busy for lately. You want "romance" (wink wink), try a male escort. Because that's what it certainly sounds like you are looking for.
There's also a huge difference between playing hard to get and being completely inaccessible.
Yes, some men may like a challenge but they will only make the effort when you've 1) let them know you are interested and 2) shown that you are worthy of their efforts.
I'm not getting a sense of either from your email.
My advice for you, and I know you won't like it, is to remove your profile from Match.com and finish school. Spend your free time with your kids and nurture your already existing and probably neglected relationships. Seriously and prayerfully consider if you honestly have the time to add the demands of another human being in your life.
Lastly, find all the ways that you can be fulfilled without relying on man to assuage your feelings of loneliness. You're divorced, so you don't need me to point out that you can still be lonely even in a relationship.
I know you want to be in a relationship right now or at least think you do. Yes, it's tough when we really want something and can't have it because of other demands or needs. I'm not unsympathetic. Trust me, I have the same desires and wants. It's human to want to be loved.
Here, try this little exercise. Stop what you're doing right now and think about all you have in your life and then try and decide which of these you would be willing to live without to make room for a man.
So which would it be… your education, job, family and friends, or children?
Yeah, I didn't think so.
If you thought about it for any length of time you'd probably agree you have a pretty wonderful life, albeit a little busy and stressful, but wonderful none the less.
I'm not suggesting give up the idea of ever finding love, just give it up right now. Or at least till you have more than one day a week to invest in a relationship.
I wish you the best in your studies and life.
Sincerely,
The Crescat