… Joe Heschmeyer writes, Stephen Colbert and the Death of Protestant America: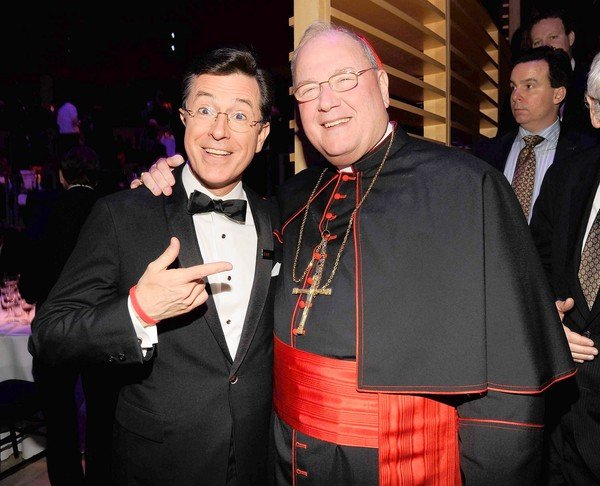 Late-night host David Letterman recently announced his retirement: his ratings have not been faring well in the face of two new rivals, Jimmy Kimmel and now Jimmy Fallon. Today, CBS announced his replacement: Stephen Colbert. Deacon Greg Kandra was quick to point out one reason that this was significant, with the headline: "The Catholic takeover of late night TV is complete." Letterman was the Protestant hold-out in late night. Once Colbert replaces him, networks will be hosted by Catholics.

What we're seeing is not necessarily a resurgence of Catholicism, at least in any meaningful sense. Not all of the people we're talking about here are model (or even practicing) Catholics, by any stretch. Rather, we're witnessing the collapse of Protestantism.