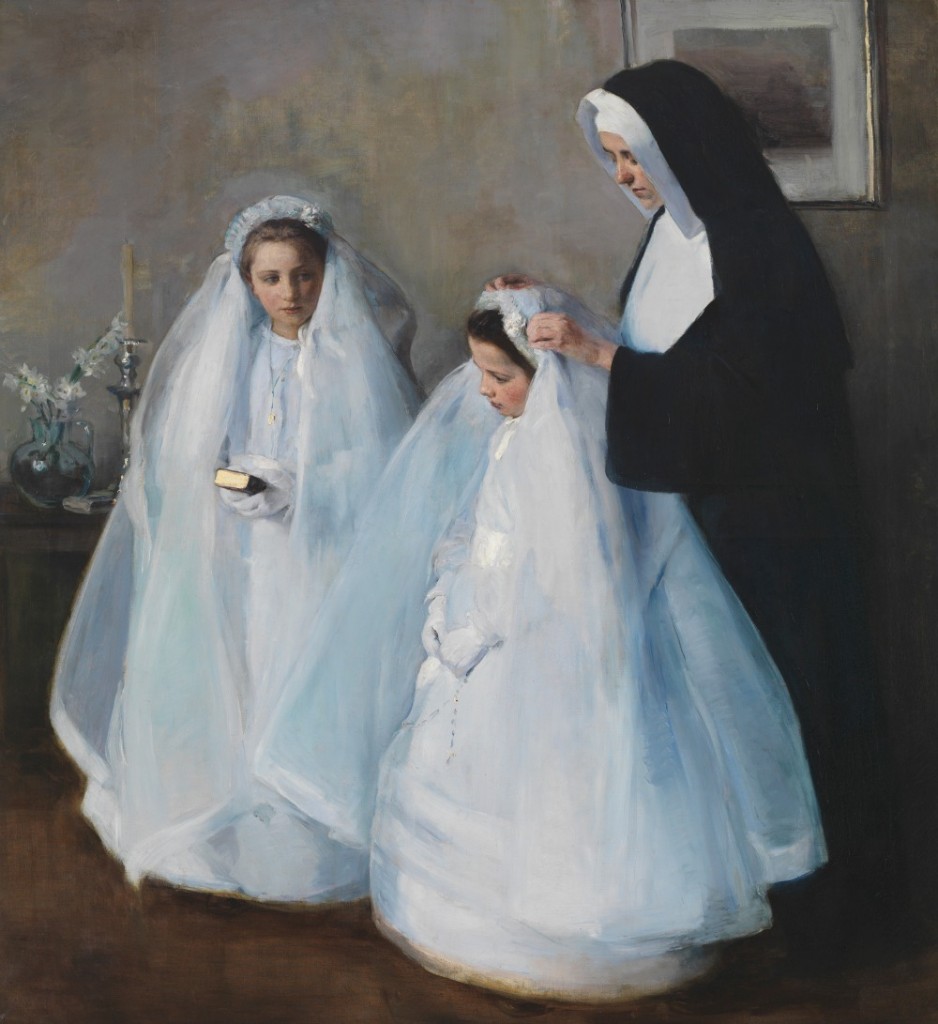 A recent acquisition by Mt. Healthy (OH) native Elizabeth Nourse, a favorite with Cincinnati art lovers, is the centerpiece of an exhibition at the Cincinnati Art Museum this winter.

The exhibit, which opened Saturday, focuses on The First Communion (La première communion), a painting of a nun and two Breton girls that hung in the offices of the Cincinnati Catholic Women's Association for more than 70 years. The CAM purchased it in 2012.

Nourse, who was Catholic, spent most of her professional life in France. Breton subjects, mothers and children, and working people were among her favorite subjects.
Born in Mt. Healthy, she and her twin sister were the youngest of 10 children. She studied at the McMicken School of Design in Cincinnati and spent several summers in the Tennessee mountains painting working people and landscapes.[read more]
H/T Elizabeth Scalia.