… Happy Mother's Day to you all.
To the mothers who've buried children, miscarried, or due to infertility, can only nurse the desire of motherhood in their hearts. To the children whose mothers are no longer with them, either through death or estrangement. To the post-abortive mothers.
Blessed are those who have doting children to pick them flowers and make them cards. Blessed are the children who enjoy happy relationships with their mothers.
Whether today is a cause of joy or sorrow, may you find comfort and company in the one Woman we all have in common.
Happy Mother's Day.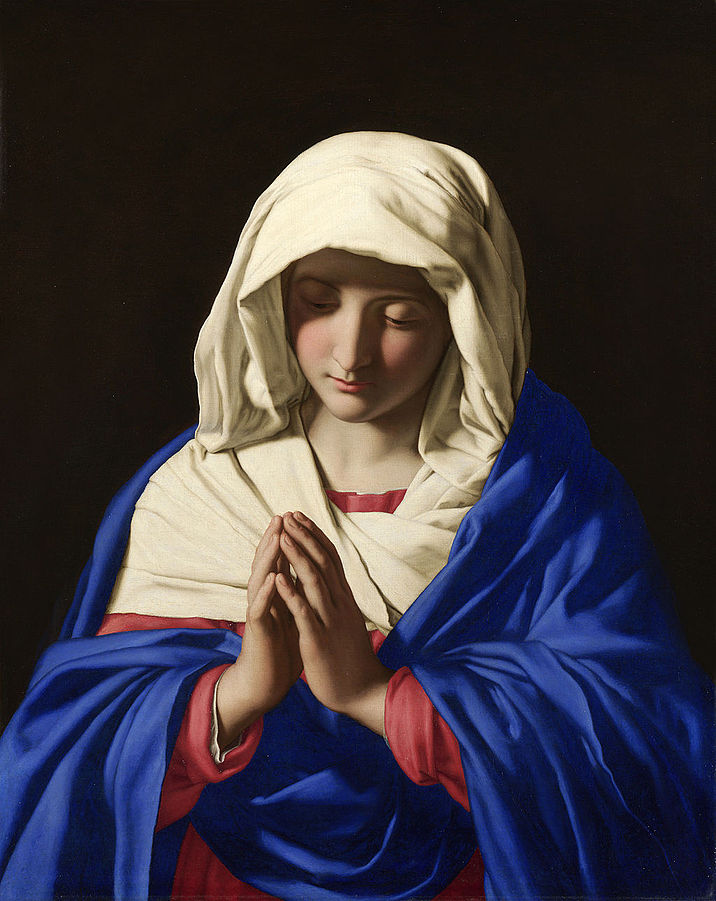 Giovanni Battista Salvi da Sassoferrato – Web Gallery of Art. Licensed under Public Domain via Wikimedia Commons.