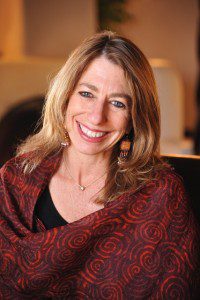 Women's Prayers

The prayers of women were woven throughout this Parliament: spoken into the
microphone from the plenary stage, danced in flash mobs with spontaneous
joy, encoded in the footsteps of the silent river of women during the
Women's Multi-Faith Peace Walk and offered with tobacco at sunrise around
the Sacred Fire.  I was blessed to offer these two prayers to open and close
the workshop Embodied Service: The Wholeness of Women's Spiritual
Leadership.

Opening Prayer:

Beloved One, Spirit of the Universe, Mother of All That Is.  Thank you for
welcoming us to the table of the human family.  We gather from all
directions, north, south, east and west.  We wear many faces and sing many
songs, calling you by a thousand different names.  We ask you now, with
tender humility and holy daring: be with us.  Fill the open vessel of our
collective heart with your lovingkindness and wild wisdom, your guidance and
joy.  Help us to step up in these urgent times and take our rightful place
as prophets of peace.  Show us a new way to guide our communities and serve
those whose need is great.  Give us the courage to protect the earth and
care for all of creation.  Bless our hands and our hearts that we may be a
blessing to others.  We ask this in the Name of Love.  So be it.

 Closing Prayer:

Beloved One, Spirit of the Universe, Mother of All That Is.  Thank you.
Thank you for filling our collective heart with beauty and balance, with
uncompromising truth and renewed optimism.  Let us now move courageously
into our lives, our connection to you and to one another a shining source of
strength for the great tasks that lie ahead.  Willing to rest in the Mystery
of not knowing, may we respond the cries of the world with listening hearts,
curious minds, strong bodies, and a sense of humor.  In the Name of Love, it
is so.
Mirabai Starr is author of CARAVAN OF NO DESPAIR: A Memoir of Loss and Transformation, new translations of the Spanish mystics, John of the Cross and Teresa of Avila, and the award-winning book, GOD OF LOVE: A Guide to the Heart of Judaism, Christianity & Islam.  She leads contemplative interspiritual retreats worldwide.