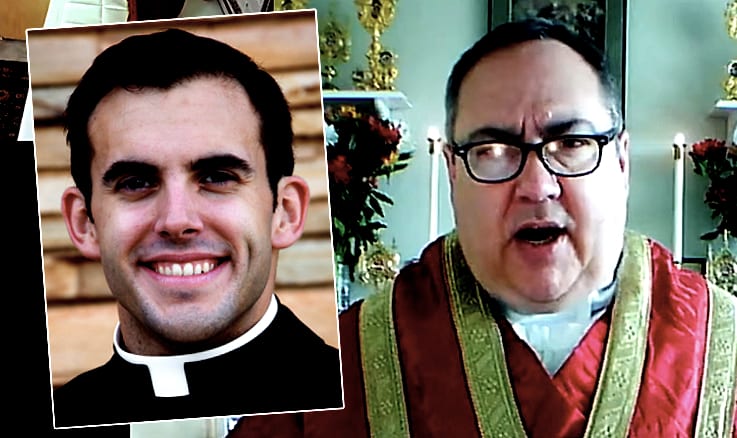 CATHOLIC blogger Fr John Zuhlsdorf, above, this week urged Catholic priests to review, wherever possible, videos of their baptisms after it was revealed that a second American priest – Zachary Boazman, inset – had been invalidly baptised.
His advice came in the wake of news that Oklahoma City's Fr Boazman had been invalidly baptised in 1992 when a officiating priest said "WE baptise you in the name of the Father and of the Son and of the Holy Spirit" instead of "I baptise you …"
Boazman was prompted to review the video of the event after learning that a similar balls-up occurred at the baptism of Matthew Hood, a Detroit priest.
Zuhlsdorf said:
Recently, after a declaration from the CDF [The Congregation for the Doctrine of the Faith] about the invalidity of the form for baptism, "WE baptize you…", instead of "I baptize you…", a young priest in Detroit reviewed a video of his baptism and found that he wasn't validly baptized. That meant that he had not received any of the other subsequent sacraments validly, including ORDINATION.

That meant that his Masses were not Masses, etc. Think about how these things are all connected. The priest had to be ordained … absolutely, not conditionally. I am sure that steps have been taken to take care of all the Mass intentions, marriages, etc. etc. etc.

This, because some jackass priest took it on himself many years ago to change the words of the form of Baptism. Maybe he was well-meaning. Maybe he was so poorly formed that he barely grasped what the Church understands. Seminaries were really really really bad for a long time. However, the BOOK has the words in BLACK and even poorly formed priest know that the BLACK part is what the Church approves … you know, the old 'institutional' Church not the 'spirit-filled' prophetic Church, for whom BLACK is a suggestion.
I have no idea what that means, but laughed out loud at one response beneath Zuhlsdorf's post. An exasperated Fr Hamilton wrote:
I am sick and tired of the (unnecessary) chaos in the Church from stupid ministers who can't manage a bare minimum of humility and obedience in sacramental administration. BWM!!!!! Black Words Matter!!!!!
On Wednesday this week the Archdiocese of Oklahoma City issued a statement that said that after Boazman alerted the diocese of his botched baptism: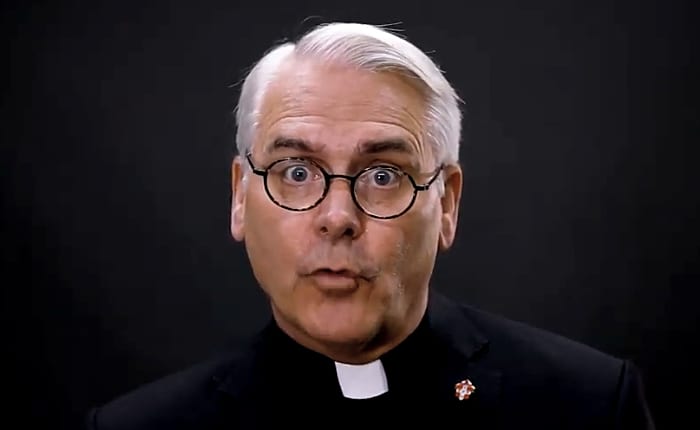 To rectify the issue, Father Boazman was baptized, confirmed and received the Eucharist on Sept. 8 at Saint Francis of Assisi Catholic Church in Oklahoma City. He was ordained by Archbishop Coakley [above] a transitional deacon and a priest on Sept. 12 also at Saint Francis of Assisi Catholic Church.

Because Father Boazman's own baptism was invalid, the Masses he celebrated, the confessions he heard and the weddings he witnessed prior to being baptized and 're-ordained' also were invalid.

This past week, Archbishop Coakley sanated (validated) the marriages celebrated by Father Boazman in the Archdiocese of Oklahoma City. Father Boazman had not celebrated the Sacrament of Confirmation. Baptisms he performed were not affected, since anyone can baptize as long as they use the required wording with the proper intention.

This has been a heart-breaking experience for Father Zak, but one that he handled with grace and patience, Archbishop Coakley said. 'I am certain this past week, as unsettling as it was, will further strengthen Father Zak's resolve to serve God's people and develop an even deeper appreciation for the gift of the priesthood.'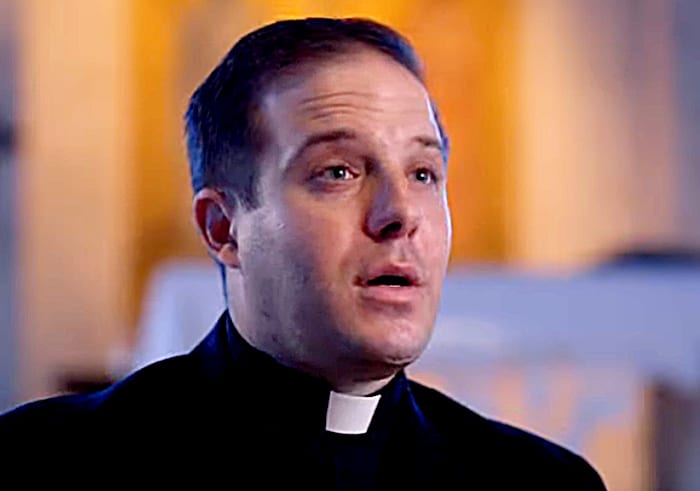 The Hood affair was described by LifeSiteNews as a "Detroit horror story" in a headline above a piece penned by Joseph Shaw, chairman of the Latin Mass Society of England and Wales, who said that two things remain worrisome.
One is that it is impossible to know how many other people are affected by invalid sacraments. The other is that many Catholic commentators seem not to care.
Shaw focused on the second point.
Part of the problem here among Catholic commentators on this story is that they are not concerned about the life of grace: the day to day of years and decades that a practicing Catholic can reasonably expect to be in friendship with God. They are too concerned with the conditions for salvation at the point of death to notice the issue of life. We should be concerned not only to die in a state of grace, but to live in one.
• Please report any typos/errors to barry@freethinker.co.uk
If you'd like to buy me a cup of coffee – and boy, do I get through a LOT of coffee keeping this site active – please click the link below.
I'd love a cup of coffee