PAUL Van Noy, senior pastor at Candlelight Christian Fellowship in Coeur d'Alene, Idaho, is not a well man.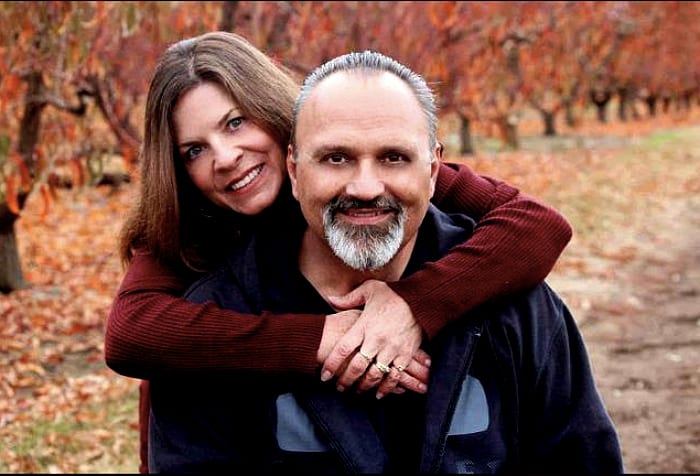 In fact, the COVID-19 conspiracy theorist – pictured above with his wife Brenda – is so ill after contracting coronavirus that LGBT+ news outlet Queerty felt a twinge of sympathy for for him – even though he is certainly is no friend of The Gays.
Queerty's Graham Gremore today wrote:
We pray Van Noy makes a full recovery from COVID-19. And, once he does, we pray that he makes a full recovery from his homophobia, as well.
Gremore points out that Van Noy's church:
Opposes same-sex marriage and masturbation and compares homosexuality to bestiality, stopping just short of saying anyone who engages in such behaviors should be put to death.
According to this report, when coronavirus cases began increasing in Coeur d'Alene in late July, Van Noy prayed with his congregation that the city council would not pass a mask mandate.
I don't want to be told I have to wear a mask. We're adults and we don't need the government to tell us what to do.
In August, Van Noys used Facebook to say, among other things:
If you are still living in fear, Don't be. The media, global organizations, the government, and its agencies 'mislead' the public.

People called those of us who knew this, all along, conspiracy theorists, but it turns out we were just following the facts!

Open up your businesses, churches, and homes. Don't fall for the lies any longer. If you fell for the lies this time, wake up and join the army of truth-seekers fighting on the front lines.
One of his deranged supporters – a goggle-eyed ninnyhammer called Robert Housholder chimed in with:
This whole worldwide masking and distancing ECT is in reality a satanic occult-corona-Initiation-ritual to bring in a New World Order ….
A little over a month later, he and his wife contracted the virus and he has landed in the hospital's intensive care unit struggling to breathe, he said in a statement this week.
Brenda Van Noy said on Facebook on September 4, shortly after her husband was admitted to the ICU:
I haven't taken this covid seriously enough.
"No-masker" Van Noy defied an order requiring adults to wear face coverings in public places where six feet of distance cannot be easily maintained. He assured his congregation that they did not have to wear masks in his church.
We at Candlelight are exercising our freedom, and the right to allow you as members, to come into the facilities without the obligation to observe the Panhandle Health District 'order.'
In his sermons and Facebook posts, Van Noy argued that while the coronavirus pandemic was not a hoax, hospitalisation and case numbers were being inflated by unnamed people with "agendas."
Weeks later, Van Noy fell ill and his health deteriorated with what his wife called a "covid storm in Paul's lungs."
By September 3, the pastor was in the intensive care unit receiving oxygen while he battled to breathe.
His wife said:
I'm humbled. I have COVID and some of my friends have COVID now but more seriously my husband is in critical care in ICU with Covid and it is serious.
Various reports now say Van Noys is on a slow road to recovery.
Hat tip: Robert Stovold
• Please report any typos/errors to barry@freethinker.co.uk
If you'd like to buy me a cup of coffee – and boy, do I get through a LOT of coffee keeping this site active – please click the link below.
I'd love a cup of coffee